By Frank van Steenbergen
Postcard from KNSM-Eiland on a cold winter day. While the morning frost freeze-dries the moisture in the pavement in the old harbor area of Amsterdam, a pattern emerges.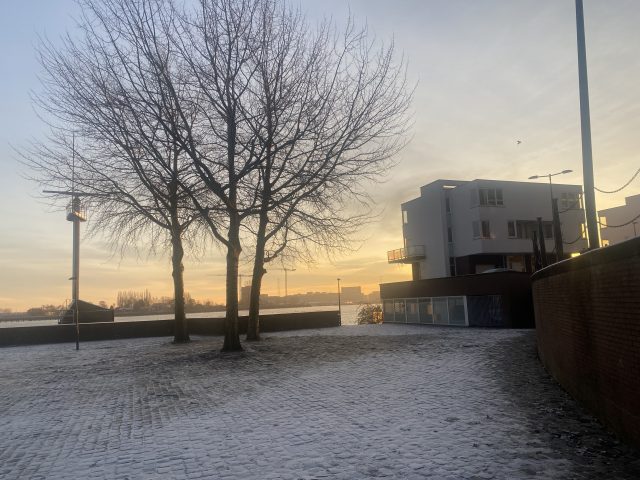 Almost all is white. Water has turned into frost.  Yet there is a pattern that exposes the subtle difference in the very local micro-climate. Look at the picture. Next to the wall there is a rim with no frost, maybe because of the heat of the wall. Then the imprint under the trees is enigmatic. There is a gray less frosty area under the trees. It appears as a shadow but there is no canopy in the winter trees. Is it the effect of the roots on the soil temperature? Yet then the grey spot is not exactly the trees but tilted away, like an unlikely shadow…   Who can explain?