By Frank van Steenbergen
August 20, 2021
Postcard from Palazzolo Acreide in Southeast Sicily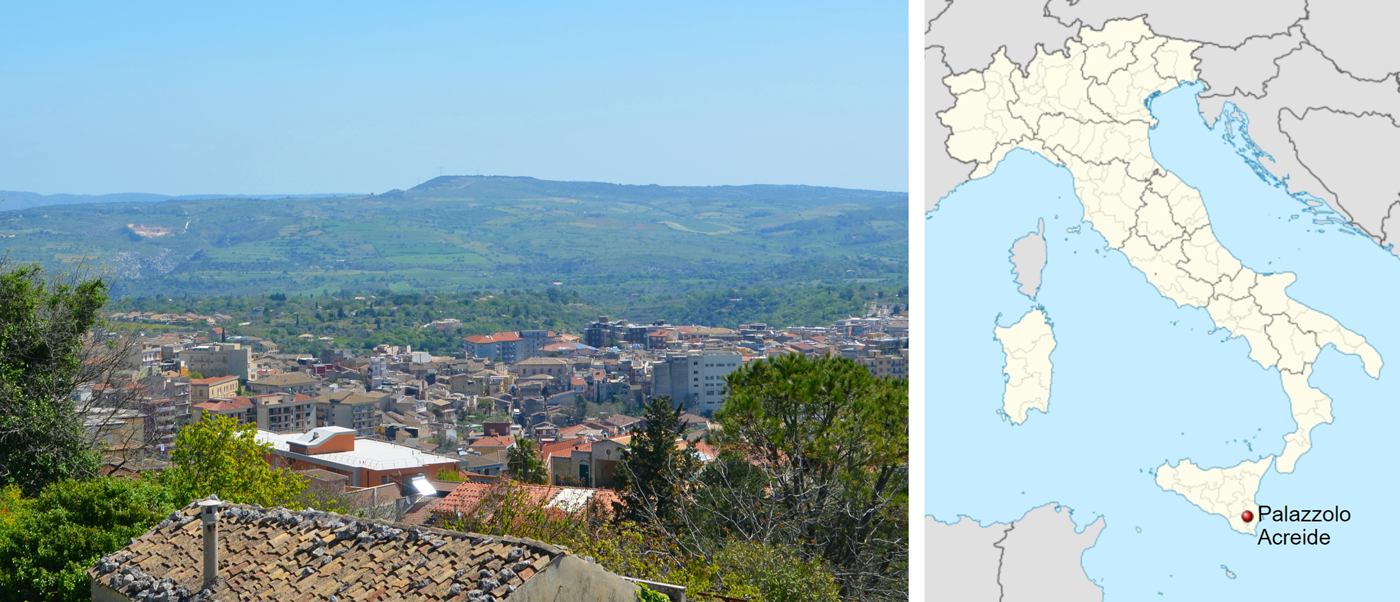 This beautiful town has a history of 27 centuries, first founded as 'Akrai' by the Greek settlers from nearby Syracuse in 664 BC, as it was the cross roads of many connections in the Iblean mountains.  As elsewhere in Sicily the town has a history of many occupations – creating a fascinating multi-layered rich culture. Around 200 BC Akrai became Roman, prospering into the early Christian age.
Akrai was probably destroyed during the Arab conquest and from then on the city moved slightly westward, using the stone slabs from ancient Greek settlements to build new houses. The new city was built around a castle of the Normans that came to control Sicilia in the 12th century. The 1693 mega earthquake destroyed much of the city as elsewhere in Sicily. Rebuilding took place in the beautiful characteristic Sicilian baroque style.
Securing water in the semi-arid Mediterranean climate was always a challenge and ingenuity was the answer. In the Greek-Roman Akrai there was a system of cisterns connected to a huge round water tank, fed by underground 'qanat-type' water channels, long before these systems became more popular in the Arab period. The round tank was converted to a baptistry in the Byzantine period
In the new medieval town  of  Palazzolo Acreide roof top rain water harvesting became very important. In the Casa Museo Antonino Uccello, a beautiful example of such a system is preserved. Water was collected from the roof by ceramic pipes and then guided to an internal well inside the house. From here water was lifted by a pully and discharged into a containers for daily use.