Cherry trees, food, landscape 
by Frank van Steenbergen
January 15, 2019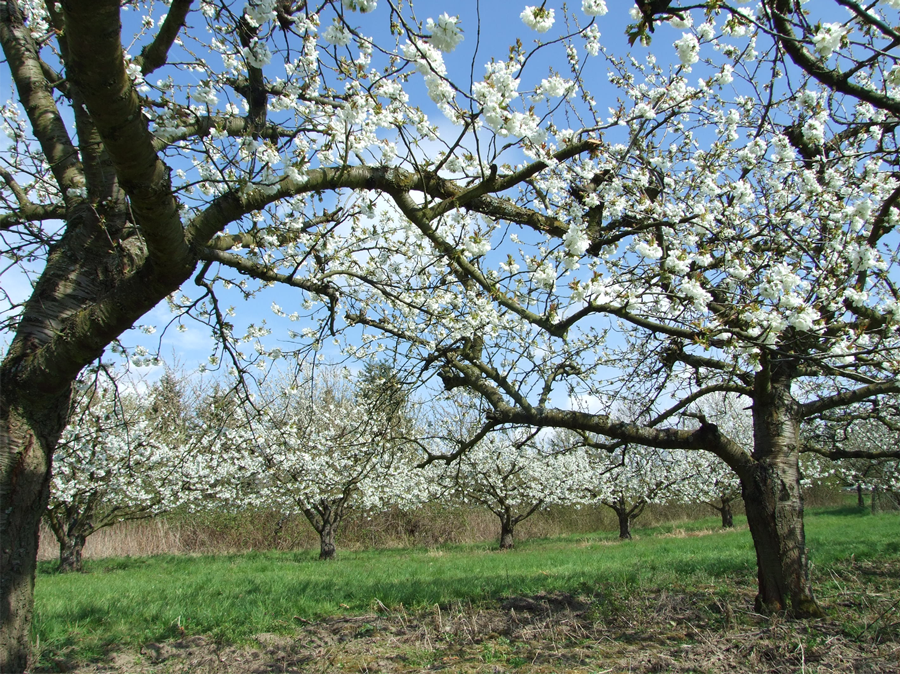 Postcard from Koblenz. Known for its mild climate and the wonderful winery that comes with it, the Upper Middle Rhine Region in Germany also harbours another secret – the cultivation of cherry trees with a 2000-year history. This area was the cherry capital of Germany, sourcing cherries throughout the region and hosting the largest cherry market. The numerous small farmers stood for a rich agricultural diversity with more than 80 cherry varieties in use. Among these were jewels such as the Pearl of Pilsen, Hedelfinger Giant Cherry or the Souvenir des Charmes.
All this changed in the 1960's – when farming changed and the food industry emerged. Variety and diversity were no longer an asset and small farmers were no longer a preferred supplier. The result was an onslaught on the cherry cultivation – with small cherry farmers closing and tree varieties disappearing.

It could have changed even more, if it had not for a special civilian initiative (www.mittelrhein-kirschen.de) to halt this development and even get the cherry cultivation recognized as a UNESCO World Cultural Heritage, which it truly is. The initiative aimed to preserve rich varieties and use the special cherries as special high value products: confectionary, chocolate, liquors, Prosecco, mustard, etc.   One of its activities is to link the special cherry varieties. To protect the landscape even some grazers are introduced; their meat is combined with cherries to make sausages and pates. Also, new seedlings of the old varieties are sold again, combining beauty, heritage and the joy of living.

{jcomments on}