Roads to the Rescue
Posted by Cecilia Borgia
Februray 8, 2017
Coastal Bangladesh is a vast area. It encompasses 19 of the 64 Districts, 133 of the 484 Upazilas (sub-District), represents 32% of the country's surface and hosts 28% of the national population. With its 1000 pp/km square, it is a very densely populated area. Despite the high risks of flooding, cyclones, and salinity intrusion making these lands often unsuitable for agriculture, these areas are becoming more and more densely populated due to migration and population growth.
Besides larger floods caused by cyclones and storm surges, particularly in the polder areas, flooding is often caused by intense rainy events, which are not adequately managed and drained, producing considerable damage to people, goods, and farming.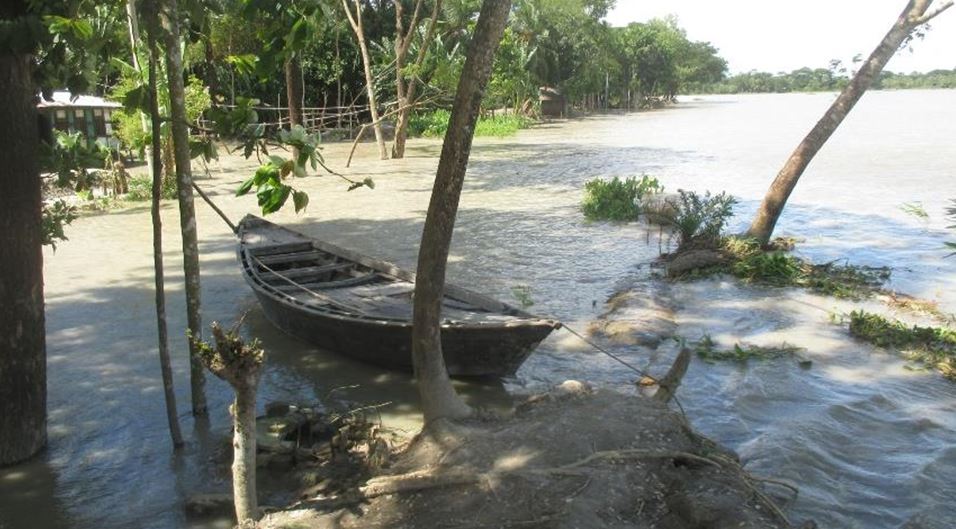 Polders are areas that have been protected by an embankment and that have been provided with an internal road network and public facilities. However, too often overlooked an aspect, roads, bridges, and culverts within the polders strongly influence the water flow, distribution, and water levels both in waterways (khals) and farmland. The network of different types of internal roads, including village feeder roads and pathways, interrupts the connectivity of the natural drainage system consisting of khals, and divides the polder into disconnected compartments where water stagnates.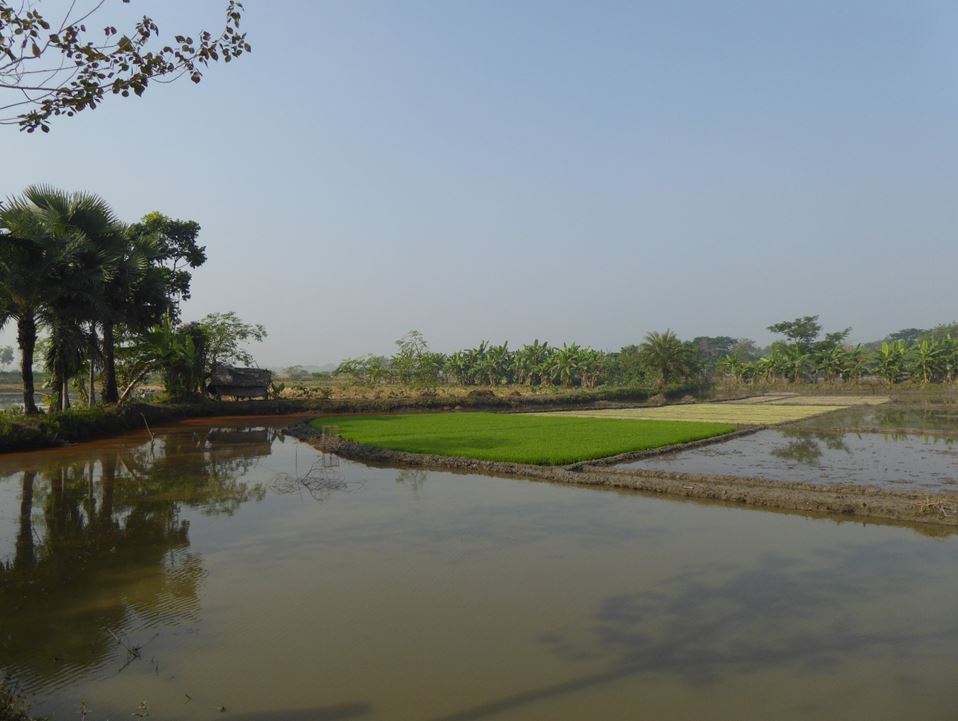 Waterlogging can be also the consequence of under dimensioned/not functional outfall sluice gates that hinder the evacuation of excess water generated inside the polder from heavy rainfall. Even if sluices were functional, in case of heavy monsoons and very high river water levels outside the polder, pumping would be the only solution as the water level in the khal approaching the sluice would be lower than the water level of the river downstream of the sluice gate.
Too often, these technical challenges are attributable to a lack of synergy and coordination between authorities concerned with road development and those responsible for polder water management and flood protection. Fieldwork and meetings with concerned authorities highlighted the need to synchronise design specifications for embankments (BWDB responsibility for irrigation projects > 1000 ha) and internal polder roads (LGED), larger drainage (khal) system, cross drainage structures and gated culverts for water management (BWDB) and culverts and bridges (LGED).
A feasibility study was carried out with support from the Blue Gold Program and EKN through the Innovation Fund to both understand better issues at the road-water interfaces and scope ways to optimise the design of roads for water management and flood resilience.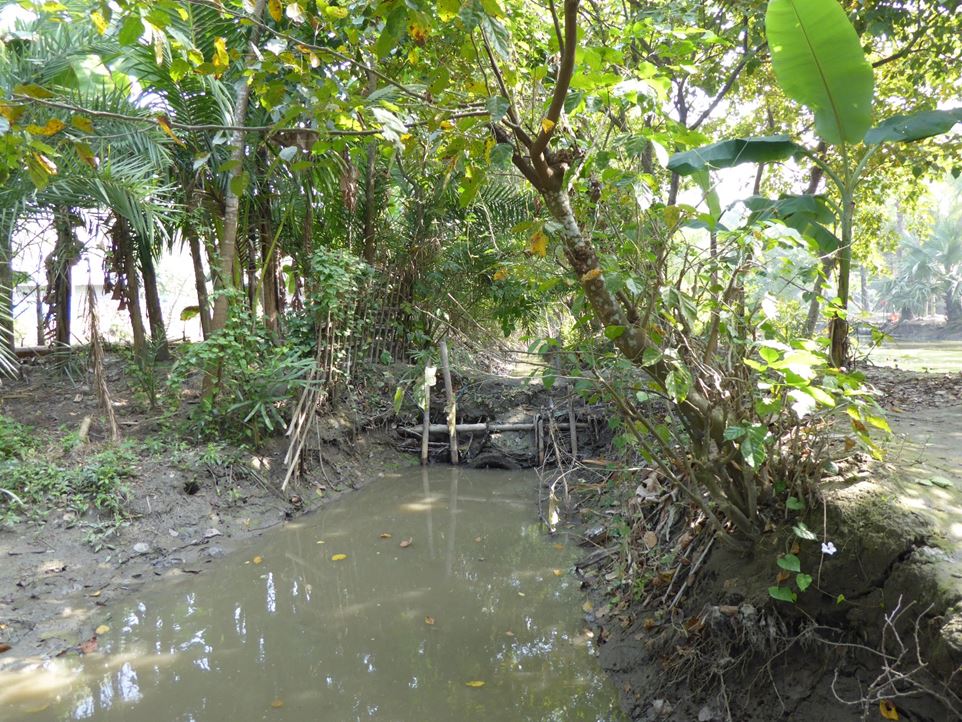 But there is more to it. Waterlogging and drainage problems in the polders are not only of technical nature but very importantly also the consequence of socio-political processes of land accretion and appropriation within the polder. Polder inhabitants would accelerate siltation of khals by constructing cross-dams in the canals for fisheries, or to reclaim new land to put under cultivation or to construct a house on. This phenomenon has to be read in a context of extreme land scarcity where every useful centimetre of surface needs to be claimed and exploited.
The encroachment and obstruction of khals is a serious matter. Union Parishads, supported by Blue Gold, are putting much efforts in trying to address these issues.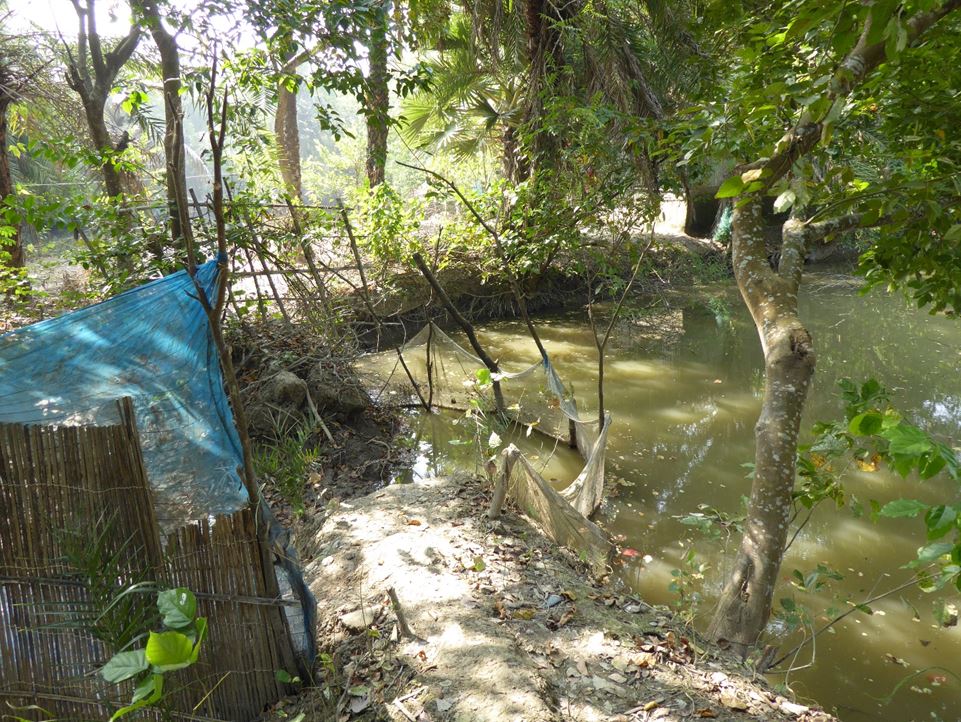 {jcomments on}