Open Source Software and Open Data for Integrated Water Resources Management
This webinar is part of the webinar series: 'IHE Delft Online Seminars for Alumni and Partners'. IHE Delft organizes the series in cooperation with TheWaterChannel. They are open to everyone.
Date: 20 September 2017 
Description
Geo-information is of essential importance for water management. Integrated Water Resources Management (IWRM), Delta planning and asset management for water utilities need knowledge on GIS and management of spatial data. In the education at IHE Delft and in our capacity development and research projects open source software and open data are increasingly used.
This webinar presented different activities of IHE Delft related to open source software and open data. Important open data resources (remote sensing and GIS data) that exist for IWRM will be discussed. During the seminar it was demonstrated how water sector organisations and knowledge institutes can share data using spatial data infrastructures (SDIs). Challenges and opportunities related to sharing of GIS data were discussed.
About the Speaker
Dr. Johannes van der Kwast is Senior Lecturer in Ecohydrological Modelling, Water Science and Engineering Department at IHE Delft Institute for Water Education.
He finished a Master in Physical Geography at Utrecht University in the Netherlands in 2002 with a specialization in GIS and Remote Sensing. In 2002 he was appointed at the Faculty of Geosciences of Utrecht University as an junior lecturer in GIS, lecturing theory and concepts of GIS and Remote Sensing to MSc students. Furthermore, he developed and supervised computer-assisted courses on image processing and GIS. In 2009 he finished his PhD at Utrecht University on the integration of remote sensing in spatial dynamic modelling of soil moisture using data-assimilation techniques implemented in the PCRaster Python framework.
From 2007 to 2012 he worked at the Flemish Institute for Technological Research (VITO) where he was appointed as a researcher in spatial dynamical environmental modelling. He participated in projects related to water quality modelling, land-use change modelling and the use of remote sensing data for urban applications. Since April 2012 he is appointed as lecturer in ecohydrological modelling at IHE Delft. He teaches in Open Source GIS and modelling and is involved capacity development and research projects.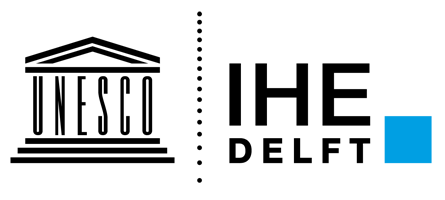 Example of open database FAO Water Productivity Open-Access Portal