Let this be a year of harmony
Posted By Frank van Steenbergen
January 3, 2017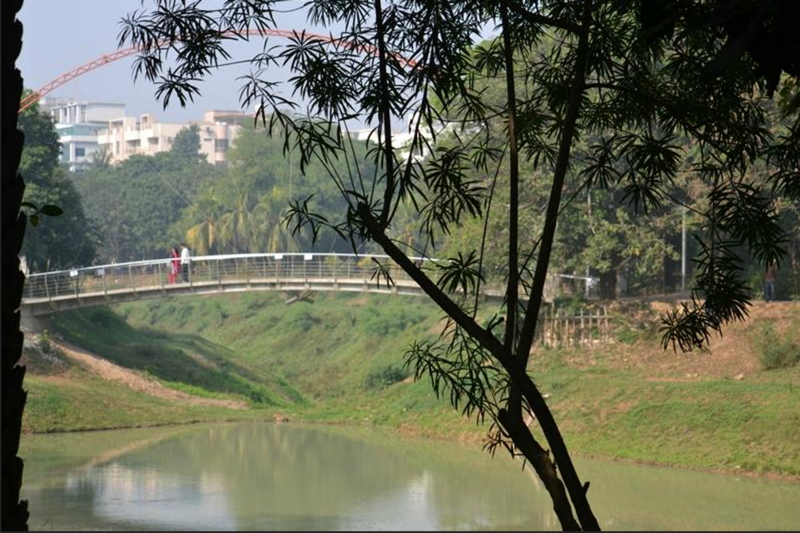 There is so much ugliness in the world – but does there need to be?
Visit Dhaka, Barcelona,  Cairo, Karachi, Teheran.  Cracked pavements, tatty walls, electric wire bulging, small garbage heaps, universal neglect – does it really need to be like this? Is this the era of Urban Tattiness?
Even when there are many around and many with much time on their hands, we often choose to sit and do nothing, rather than apply the basics and take care of our immediate environment, beautify it and at the same time make the world a nice and friendly and non-grim place to live in. Doing these small things energizes our own lives and gives meaning to them whilst doing it.
Yet there are examples on how things can be different. Here is one: a small street garden in Amsterdam, the Netherlands – nurtured and cherished by Cees Schoonhagen. Cees lives in a tiny apartment on the ground floor and uses the frontside of his house and that of his neighbour to develop and maintain a spectacular paradise with plants growing four meters up. Cees has a background in gardening but is underemployed unfortunately.  However, he is not idle and as one of his projects has carefully brought different plants together and trimmed them into a small street-side forest.
It is much more than a garden – it is the embodiment of the chemistry among plants and between plants and humans – with plants and people sharing positive and negative ions and thriving on the exchange. The garden is also a piece of ingenuity – keeping the entire community of plants alive on a 60 centimeter strip in front of the social housing apartment block in a busy street is no small feat. But it works and it delights.
Here is another example of a small city paradise: Gulshan Park in Dhaka, the capital of Bangladesh. Dhaka is arguably among the most ugly and tatty places around: scratched buses, drab shops, dusty signboards, plain concrete facades: it emanates an atmosphere of no one taking care. Yet Gulshan Park is an exception. The Park is made around a large lake that was part of the natural waterways long before Dhaka was built. The lake is carefully tended to. It is surrounded by beautiful trees and small places to sit. The park was created by a neighbourhood association and is still maintained by it – with funds collected and board meetings organized regularly. The lake that is central to the park is surrounded by a walkway where – interestingly – everybody is expected to walk anti-clockwise. This is to avoid eve teasing and harassments. As a result everybody in the Park is constantly on the move in the same direction.  Gulshan Park is a small oasis and a peaceful place for people to be together in what is otherwise a drab and dull built-up environment.
In a world that is relentlessly urbanizing, there are far too few road gardens and neighbourhood parks around.  What is more unfortunate is that many such pocket paradises disappear. With the price of urban land soaring, empty space gets filled in and life is slowly suffocated.  It leaves us without tranquillity and without breathing space.
There is little time to cherish the space around us and enjoy time as it is given to us by God. This is the actual material of life – not the hours that we sacrifice for a future happy time that never comes. We are losing the capacity to take care of the small things that make up who we are in the moments in time and space given to us.  We are left with frenzy and uneasiness. Lets this year be different. Let 2017 be a year of harmony.
{jcomments on}