By Meghna Mukherjee (MetaMeta)
A vibrant rural economy is the foundation upon which the country stands and prosper. In India, the rural economy is dependent on agriculture. There is a need to introduce diverse opportunities in the agricultural and non-agricultural service sector. The idea is that with more diversification of opportunities the wheel of income would start to rotate in turn circulating money locally.
Many farmers have transitioned toward different agricultural and non-agricultural activities like poultry keeping, fish rearing, goat keeping, and duck rearing, opening grocery shops, hardware stores among others. These activities provide income stability in uncertain times as well as provide employment to people from local areas. It reduces migration and leads to greater circularity of money.  All these non-land activities should not be on-offs but can be organised in the local economic sector of their own.
The Indian organisation PRADAN (Professional Assistance for Development Action) has been actively working with members of different self-help groups to foster non-farm based livelihoods to enable a better quality of life for the farmers. Different livelihood opportunities and practices have been adopted and promoted which have been described below:
Poultry 
PRADAN has been involved in promoting backyard poultry activity for a long time. They have supported individual farmers in managing poultry sheds and have facilitated linkages with markets. Over the years, they have helped in the formation of poultry cooperative societies to get better bargaining power in the market, which will, in turn, reduce the risks of members against fluctuations of input and output market volatilities.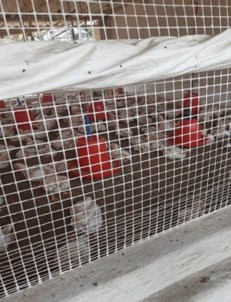 One such poultry cooperative known as 'Peterwar Grameen Poultry Self-Supporting cooperative society Ltd', situated at Peterwar Block in the Bokaro district of Jharkhand provide the smallholder poultry farmers with all the managerial and technical support and achieved economies of scale through collective procurement of inputs and marketing of produce.
The cooperative model of management and business is responsible for creating a range of employment opportunities, thus encouraging local talent to stay and contribute to the development and diversification of the economy. From CEO, accounting, marketing, technical, operations to last mile workers like producers are part of the poultry value chain.  The amount of new jobs that has been created due to one cooperative has reduced migration as now people have a stable employment locally.
Tussar cultivation
Tussar silkworm rearing is a forest-based activity involving many interdependent activities with a complex value chain. Most of the forested area in India is underdeveloped, covering Madhya Pradesh, Chattisgarh, Jharkhand and Odisha. PRADAN promoted the set up of tussar sericulture which supplemented farmers' income. The development of the local sector value chain led to generation of local jobs in the areas. PRADAN has promoted a host of Farmer Producer Companies (FPOs) and trained several community service providers who can provide efficient services on input supply, production management and marketing of various products.

In Godda (a district in the state of Jharkhand), the work for Tussar sericulture is done under the leadership of the Tussar Development Board. The Board is responsible for supplying Disease Free Layings of silkworm eggs, promoting plantations on fallow lands, organising traditional rearers to protect and maintain the host tree, promoting scientific knowledge among silkworm rearers, and supporting women SHGs to participate in the sericulture activity, which has for long been a male-dominated activity. Apart from being a source of income, the practice of tussar rearing has helped the tribal groups to sustain their interest as the knowledge about tussar rearing is inextricably linked with their culture.
The benefits go beyond cultural and financial to ecological as well. Due to the trees which have been planted on the upland, the soil erosion has reduced which has lessened the damage to the crops. There is a claim that the plants have resulted in better microclimate in the area, more water percolation, and provision of more significant forage, which helps in soil fertility.
Goat rearing
In many rural areas of India, goat rearing has always been part of the tradition. The demand for meat is also immense which provides the opportunity for investing. However, the farmers struggle as the mortality among goats is high (more than 20% of adults and 30% of young ones). Having less knowledge of modern practices, no insurance and vaccination/medication facilities available, makes goat rearing not a lucrative business.  In order to make goat rearing a successful business model, PRADAN started providing training on maintaining goat health, medications, vaccinations, and on building sheds for goats.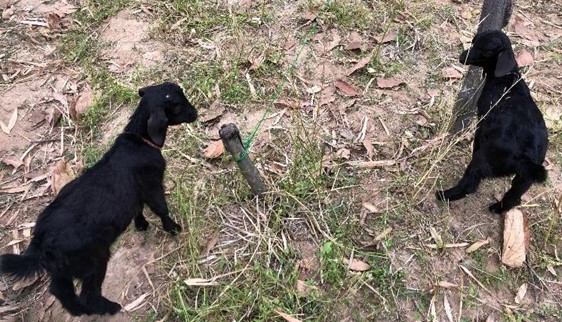 In some areas PRADAN also developed Goat Trusts to provide different services like vaccination, Deworming and castration which would overall improve the mortality of goats.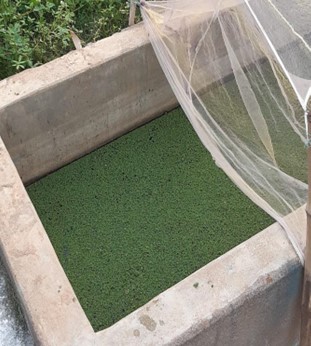 The establishment of a trust facilitated a secure link to the market. A robust value chain (vaccination and final product) was also taken care of. There was secured supply of finances as well which motivated the last mile workers (like Paravets and Pashu Sakhis or Friend of animals) to continue their job.
Gumla Goat farmers service and Welfare Trust is one such institution that was established to promote goat rearing and income of the people. As part of the initial study, they conducted a preliminary market analysis to understand the supply demand and wholesale price for the goats. It was decided that if the market analysis deemed feasible, the plan and vision will be co-created with the community so that it is taken up easily by them. The establishment of the Trust has opened up vacancies for at least 50 members for the organisation along with numerous shareholders. Their financial system involves charging nominal registration fees and service fees based on the service demanded. By allocating a certain percentage of profits for the future, they are ensuring financial stability which will in turn help in creating a resilient sector in the long run.
The idea behind developing these local economic sectors is to create an economy that is robust and resilient- something that is not dependent on outside forces to sustain itself.The aim is to create a circular stream of income generating opportunities (both farm and non-farm) that will create social and financial assets as well as employment openings. It is important that for the local economic development strategy to go right, the focus should be placed on fostering a culture of innovation, creativity and entrepreneurship. There should be better accountability in relation to economic planning and strategy as well as a good understanding with regards to growth, development and quality (McInroy and Longlands, 2010).
References
McINROY, Neil, and Sarah Longlands. "Productive local economies: creating resilient places." CLES-Centre for Local Economic Strategies: Manchester, UK (2010): 5-28.