Fire in their belly: young farmer leaders transforming agriculture
(Glimpses from a Farmer's Production Organization (FPO) in North Bengal, India) CDHI team[1]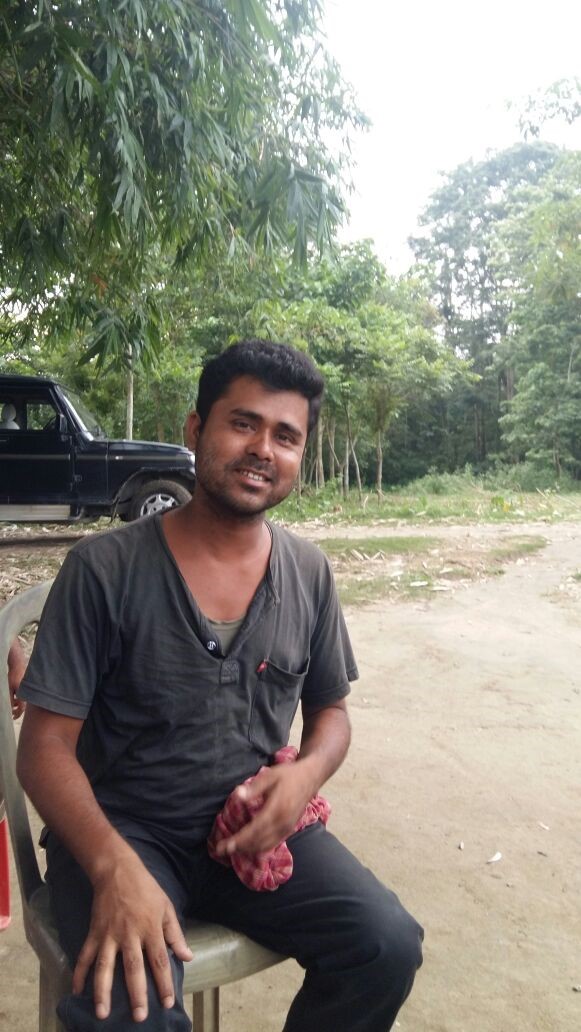 Traversing a story line
We meet a young (36 years to be precise) farmer (Uttam Chaudhary) during an academic consultation at Uttar Banga Krishi Viswavidyalay (UBKV), Cooch Behar in India. The event was organized, jointly by Indian Institute of Technology, Kharagpur, CDHI-Centre for the Development of Human Initiative, Jalpaiguri and UBKV. It focused on value chains. As the presentations and discussion progressed we could notice this farmer –Uttam Chaudhary-slightly worked up and impatiently waiting for his turn to respond.
His opening remarks were – 'Farmers do not control the market –it is the middlemen and retailers who do'. But the opposite is possible – 'farmers can create favourable conditions by reducing costs on production and improving value chains. And that remains the overall 'mantra', in India's contemporary agriculture and market economy.' After the consultation, on the side-line, Uttam augured quite philosophically – 'to work for the farmers one needs to live the life of the farmers not otherwise. Roving scientists and professionals can only interpret ex-post facto, carrying heavy baggage of their professional and academic credentials. They tend to be arrogant and dismissive of farmers' views and that is end of the story'. Talking to this fiery young farmer leader was a treat and thought provoking. We arranged to see him where he lived and worked.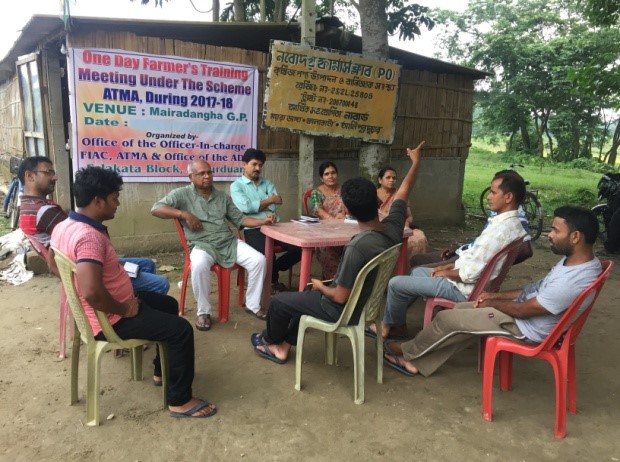 Received at the main road and escorted by Uttam himself, we reached his village Mairadanga in Falakta Block of Alipurduar. We were greeted by his colleagues at the Navodaya Farmers Producers Organization (FPO) office, which Uttam leads. The one-room office, which also serves as Uttam's residence, is just a scant structure of brick and plaster. In front of the office there is a vermicompost hall and an open space soon to be developed as a live stock pavilion. Outside of the office-cum-residence there is open space with some plastic furniture. We had a look at the facilities and moved on to the part that has a solar pump, a stitching centre and office of a proposed Farmers' School.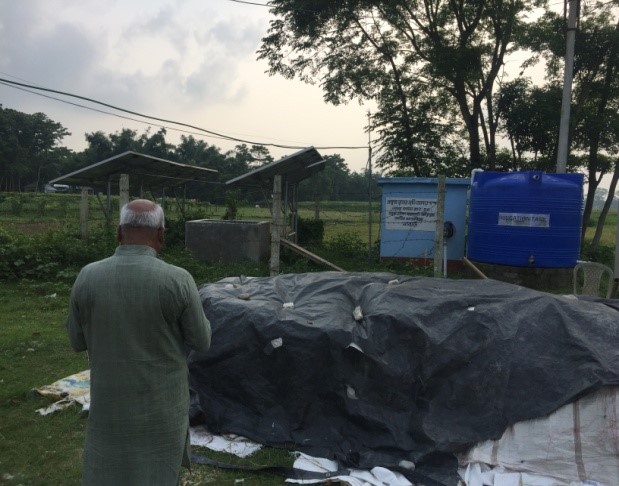 The solar pump was well maintained and kept in a pumphouse. The office has a hall and a room with solar-operated stitching machine and plastic bags for packing and carrying vegetables.  The solar system, which comprised of a dug well and a 3 HP electric pump, irrigates 25 acres of land (discharging 12 litres per second) and is used only for vegetable cultivation. The pumped water is stored in plastic reservoir and then irrigated with using used for irrigating the respective field with a hose pipe. All are satisfied with the performance of the solar system. We could see green vegetables all around. When asked, one of the FPO members proudly explained how vegetable cultivation has brought about fortune. His point is illustrated by reflection of concrete houses in the village, upon the well water.  We sat together for discussion.
A wandering life begins  
Though born in a farmer's family, the 36 years old Uttam had begun on a different note. He was disturbed by the poverty, inequality and sense of helplessness among the villagers; and was often bewildered by lack of answers to these problems. The family members were not happy with his attitude of day dreaming and asking queer questions. Dejected by his family's behaviour, he left home for an uncertain destination at the age of 15, visited several places and somehow survived.  At the same time, he immersed himself in thought. He went through literature on Marxism and socialist ideology besides going through religious scriptures. This life, away from home and study of various literature, offered opportunity to not just live from day to day but to see the world rather critically. After a while, he decided to return to his roots and to concentrate in a concrete way on turning his dreams into reality.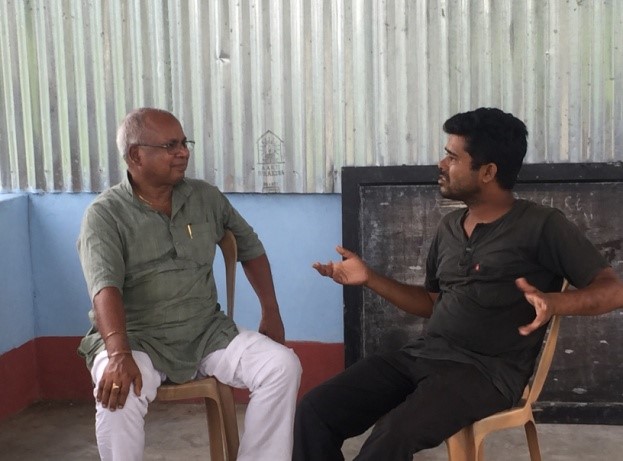 Back home, he decided to fully engage the local milieu and do something for the farming community. He started contacting people for guidance and soon attracted a progressive left leader who offered him mentorship.  He became the blue-eyed boy of the local ideologue –enjoyed his proximity and privileges but was soon disillusioned by the inherent contradictions. His concern for the farming community led him to believe that he must become a practicing farmer to appreciate the travails.
Immersing in the soil       
To begin with he started selling vegetable at the local market which provided him subsistence and the opportunity to understand the community deeper. He earned friendship with a local agriculture official who was impressed with his ideas on agriculture and farming. He was offered the responsibility to distribute inputs from the government to the farmers and was compensated for his time with a fixed amount. He was also 'allowed,' in a rather discreet manner, to sell some of the inputs and sustain himself—but this did not make him happy.  But his understanding grew, and he developed better ideas now to translate his dreams into reality. The government agriculture official had already enlightened him on good practices related to agriculture. He was ready to take the plunge.
Birth of the FPO     
The company of the agriculture official, and his own exploration and quest for opportunity, helped Uttam come in contact with a NABARD (National Bank for Agriculture and Rural Development) official and share with him his ideas on what he wanted to do systematically. Convinced, the NABARD official suggested him to consult an NGO who could help him to develop the FPOs. Earlier Uttam had already tried to register as an NGO.
Thus, Novodaya FPO was registered as a trust with 11 members– all young and subscribing to the ideals that Uttam had been working on for several years. Soon he had a membership of 400 farmers (in addition a total of 10,000 farmers who are accessing facilities of this FPO). Navodaya offered technical and market link services to its members. As the membership expanded so did the activities.  Current activities include procurement of inputs and distribution, adoption of technologies (mechanized cultivation), dissemination of knowledge and market information, collection and storage of farmers produce, primary processing, selling in local market and exporting and expansion.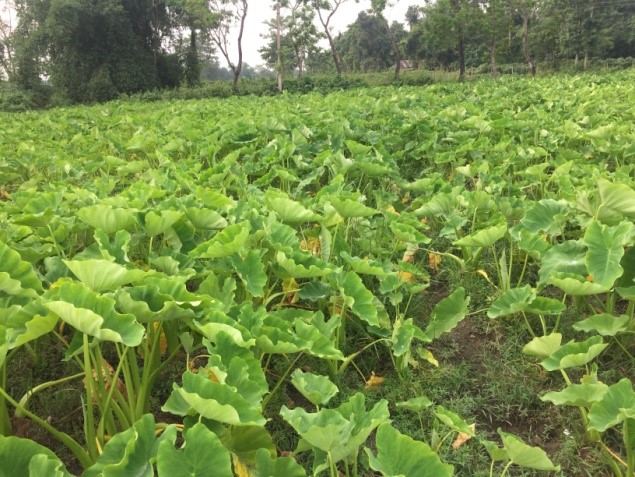 Uttam believes in informal operation. Protocols and norms spoil spontaneity and quality of decisions. He also believes in strict leadership which he explained as somebody who can arrive at decision without too much of discussion and consultation. He finds such discussions futile and counterproductive. Other members of Navodaya appear to agree with him. Navodaya maintains documentation and governance protocol but the emphasis is on informal processes. If need arises, a consultation takes place and decision taken.
Recognition and linkages
Navodaya's quality concerns and ethical standards have endeared it to farmers and attracted markets and clients in a big way. The village, being the gate way to Bhutan, sends tons of green vegetables including okra, chalkumhra (Ash gourd/wax gourd), sweet gourd and several other leafy vegetables to the markets in neighbouring Bhutan. Recently, Novodaya has inked an agreement with Sufal Bangla, a government-backed initiative for marketing produce to supply vegetables to them. Further, Navodaya has opened retail outlets in Joygaon and Alipurduar. It also supplies inputs such as vermicompost to farmers and others.
On invitation from CDHI, Navodaya and its secretary Uttam recently visited DSI4MTF-SIAGI project sites (https://siagi.org/about-siagi/) to provide advice to the farmers who are working in collectives. The day-long visit helped him understand the geo-physical and social realities and accordingly offer advice. The relationship is growing, and the project villages have started strengthening their own FPOs. In turn CDHI will offer documentation and research support.
Implications for kindred FPOs
With the growing emphasis on FPOs, by the government and non-government organizations, does the Novodaya model offer any insights? Navodaya in its present form represents the leadership of a passionate individual with strong ideological moorings. This is perhaps the crux of an institutional success. Can such leadership be cloned or developed?
As it often happens the institutions and programs evolve and get multiplied based on theoretical/conceptual formulations by experts. Success stories do influence up-scaling and expansion. Like the FPOs we have the legacy of multipurpose cooperative societies in India-majority of them not being successful. Why and how can the Navoday FPOs and similar organizations prove effective?
Navodaya represents a distinct geo-physical reality and leadership. This cannot be cloned or copied. However, this FPO offers important lessons for others in terms of leadership, quality control, a strong risk appetite, quest for innovation and entrepreneurship, high aspiration and resolve to transform agriculture. Using simple technological solutions and value chain strategies, Uttam promises a steady income even to the small and marginal farmers. What is needed is strong standards for quality and consistency. This can help the farmers control the market, thus reversing the situation wherein the control of market is in the hands of traders, middlemen, and retailers.
What is needed is engagement with young farmers, a certain amount of hand-holding, and facilitating linkages. Dependency will then soon be replaced by enterprise with strong ethical standards. Uttam sets the standard but several others are in the waiting and evolving. We have identified some 22 FPOs which we would like to document and analyze.
[1] Rajeshwar Mishra, Dhananjay Ray, Subrata Majumdar, Benu Kanta Dey and Mandakini Pandey
CDHI www.cdhi.org