Low Cost Smart Technologies for Improved Livelihoods
Posted by Macpherson Nthara
October 09, 2018
The Smart Center (Malawi) located in the northern City of Mzuzu opened its doors to the public on 5th October, 2018 for an Open day. The day was aimed at raising awareness on a number of technologies that are being developed and demonstrated at the center.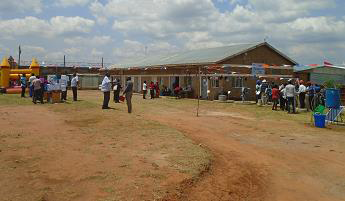 During the open day, experts, members of the community and staff from NGOs visited various stands which showcased a number of low cost technologies that can address some of the challenges rural communities face in Malawi.
Context
Worldwide millions do not have safe water or sanitation. In Malawi, just like the rest of the sub Saharan Africa, the numbers are increasing due to rapid population growth. Agriculture which accounts for about 75% of the country's GDP, is mainly rain fed. However climate change is affecting rainfall pattern which has a direct impact on food production. About 35% of rural water points in Africa are not operational while funds for repairs and new wells are limited. As a result, most rural communities are using unsafe and unprotected water sources which lead to a number of water borne diseases. Innovations in technologies and approaches are needed to decrease cost and increase the sustainability of water and sanitation. Smart Centers at national or district level can solve local problems, offer business support services to build up supply chains of market based products.
SMART Centres
The main activities of SMART Centers are demonstration of SMARTechs, private sector development by means of training of local entrepreneurs in production, scaling up by means of supply chain development, cooperation with vocational education and policy advice. SMARTechs now include innovative water and sanitation products and technologies and later on may expand with energy and agriculture. SMART Centers encourage self-supply; being water sources for and paid by families, but also train the local private sector in installation and repairs of new and existing communal water supply. With initial support, SMART Centers are increasingly generating income and become self-sustaining.
SMART Technologies
During the Open Day, a number of SMARTechs were showcased. The technologies have been described as SMART since they are;
Simple products which can be produced locally
Market based products with a profit based sustainability
Affordable technologies offering a range of option
Repairable technologies based on local infrastructure and knowledge
Technologies of high quality
Windmill Rope Pump
A modification of the Rope and Washer Pump that is run by a Wind Mill. The pump is simple to operate since it only relies on wind energy to pump the water. The water is pumped from a shallow well into a 1000 liter Brick tank. The tank is connected to a Drip Irrigation System which can be used for a back yard garden. Apart from the initial investment costs, the operational cost of the pump is almost zero. The Pump is more suitable in areas with open spaces that experience windy conditions as it operates under windy condition from 8m/s.
The Wind Rope pump is labour saving suitable for the sick, HIV/Aids affected, the Elderly and Women. The backyard gardens can help improve household food security but can also generate income.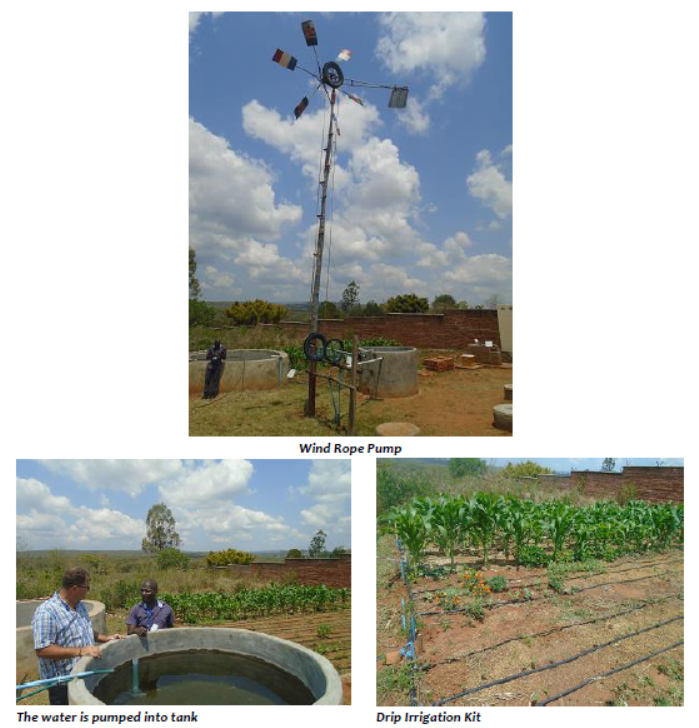 Other Rope Pumps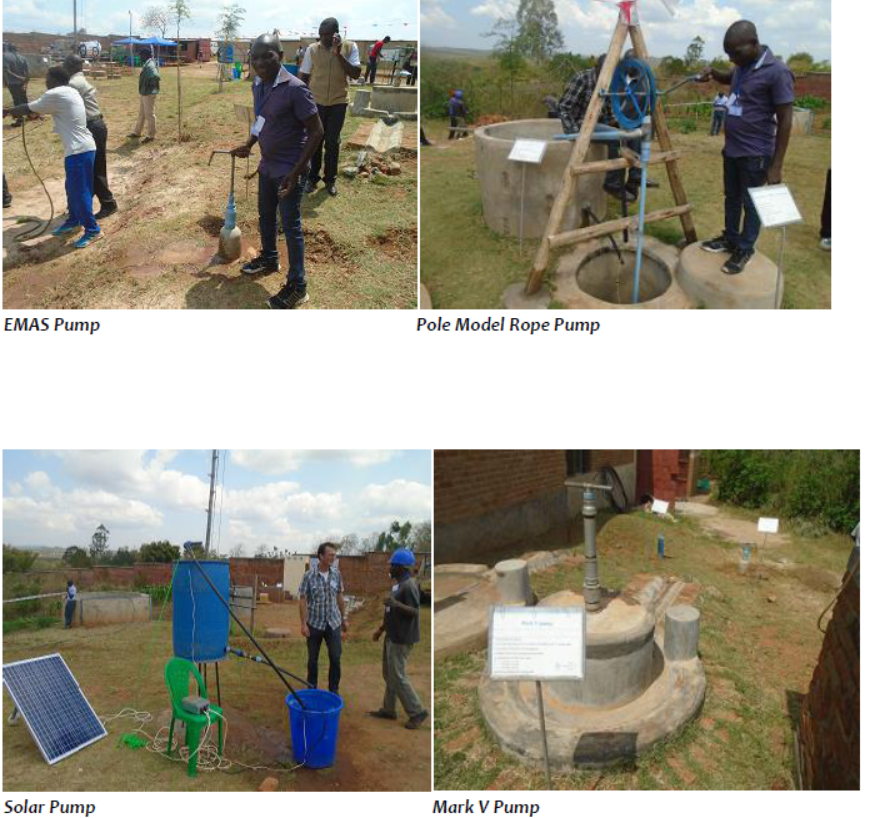 Manual Drilled Tube Wells – Shipo Jetting Technology
The cost of drilling a borehole has been increasing currently estimated at between 3000 – 4000USD. The Shipo Borehole drilling method offers a viable alternative that can be implemented at a local level at a low cost. The drill is capable of reaching up to 35 meters.
Household Water filters
Different household level water filters were showcased. The filters are simple to use and low cost. They can be used to make roof harvested rainwater safe to drink. According to the SMART Center Manager and Technical Advisor, Reinier Veldman, the filters have been tested and can remove up to 99.9% of contaminants in water.

Various low-cost pit latrine slabs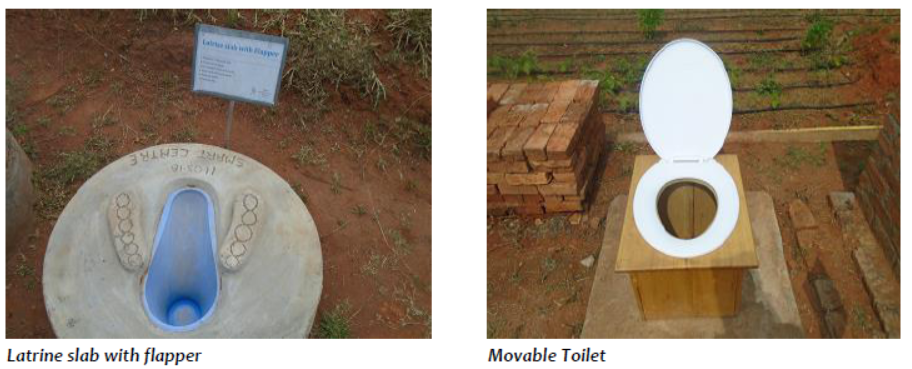 Road-water harvesting for ground water recharge
Water from roadsides outside the SMART Center is diverted into a groundwater recharging tube well. The tube is about 6meters deep and a silt trap has been provided to trap sediments. Water diverted using a concrete line canal.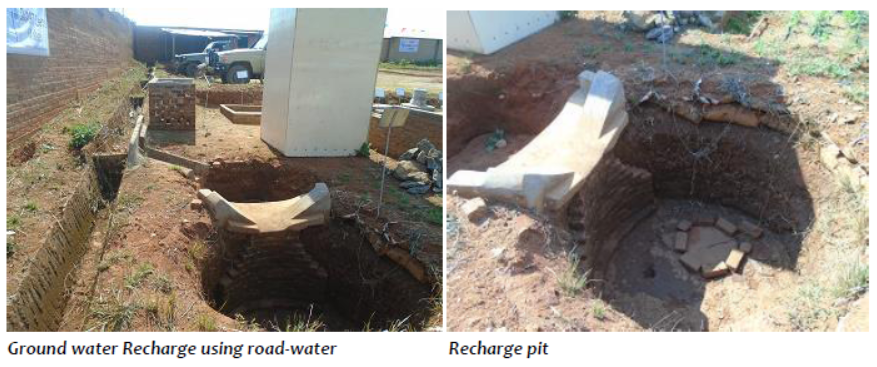 Conclusion
SMARTechs showcased at the SMART center have a huge to improve the livelihoods of rural communities by increasing access to clean and safe water. There is need to promote these technologies in areas where communities practice Flood Based Farming Systems.

For more information on SMART tech and SMART Centres, visit www.smartcentregroup.org 

{jcomments on}