Posted by Frank van Steenbergen
November 2, 2015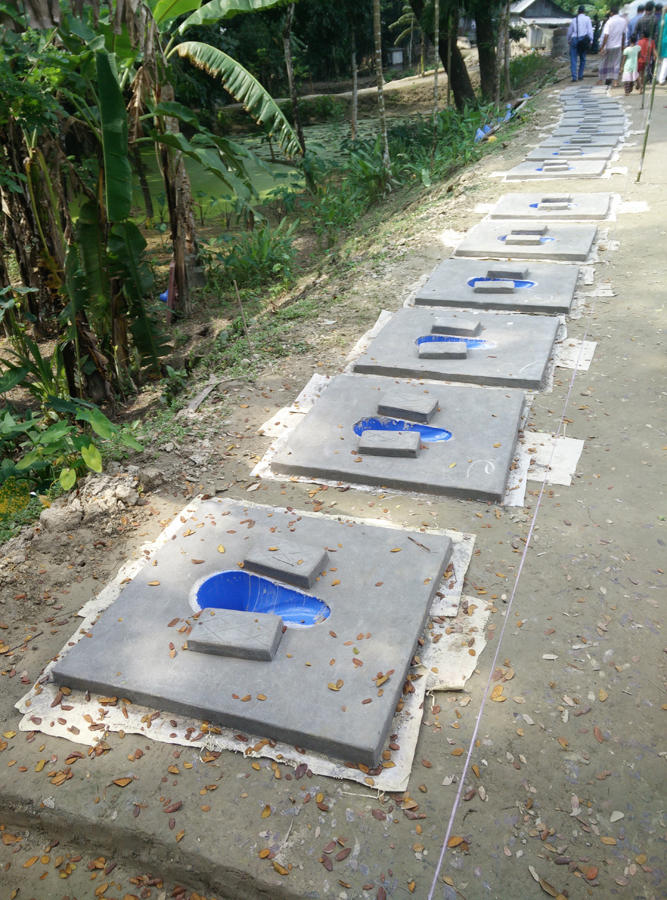 "It is a big shame… one's eldest daughter having to defecate in the field". This is the summary of the conversation with a group of women in rural Pathuakali in south Bangladesh: "It is better to have a leaky roof in the house than not to have a latrine of one's own. It is embarrassing to have visitors and not have a toilet." 
It is amazing how new norms have developed over a short time. A latrine is now a prized possession in rural Bangladesh, whereas twenty years ago it hardly mattered. It is also the success of the shock and awe methods of community-led total sanitation programmes that confronted people with the ill-effects of lack of sanitation by horrible pictures of bacteria and images of heaps of shit. These incisive awareness programs have seen entire areas competing to become free of open defecation and having 100% sanitation coverage. 
There are many successes from poor areas of the world that get forgotten. A prime one is the drastic decrease in diarrhoea in several countries, with Bangladesh rated as one of the best achievers. Less diarrhoea means fewer premature deaths, less stunting, less health expenditures and more well-being. It is an achievement that equals other modern changes such as increased internet connectivity or the breakthroughs in communication technology. It also underlines that change is possible in a short period. 
Here we have to salute those that helped to bring sanitation to the forefront. One example of an effort in this direction was during the Earth Summit in 2002 in Johannesburg. All high level delegates found the toilet paper in their bathroom changed with rolls containing strong sanitation messages. It helped to put sanitation into the Millenium Development Goals. It changed the thinking and then the global practice.
{jcomments on}