By Allah Bakhsh, project coordinator FBLN SPO.
Introduction
Balochistan is arid in term of surface water availability. There are places where small flows of perennial water are available in the dry rivers that are utilized by the nearby communities through their ancestral rights for irrigation and drinking purposes. The majority of the local population (about 70%) earn their incomes from livestock keeping and dry land farming of crops.
There are two major climate zones in Balochistan (i) highlands that receive rains and snowfalls in the months of Nov-March in good year and (ii) lowlands which receive seasonal rains locally called monsoon starting mid-June to mid-August every year. Both the climate zones have different life style patterns and even livestock rearing patterns. Both areas host cross country and local nomads due to the weather conditions in two zones. The winters are harsh and terrible and rangelands then do not offer grazing opportunity to the livestock breeders who migrate to lowlands in search of green fodder for their animal and to spend chilling days in the area.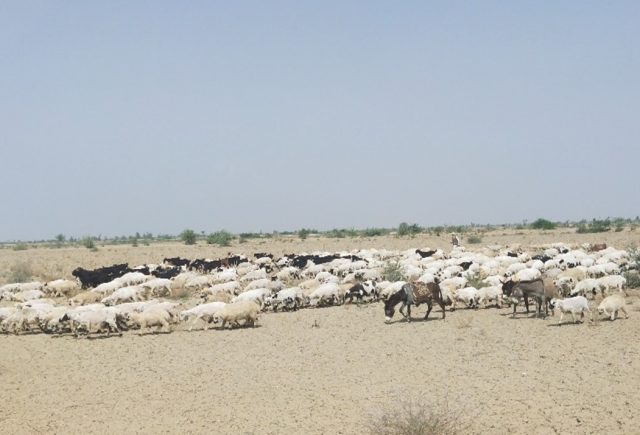 Nomads from highland mostly come from Afghanistan and stay in the vast plains of district Zhob, Loralai, and Killa Saifullah Balochistan. They belong to different Afghan tribes whose livelihood is livestock rearing. Some of these nomads pass from Gomal River and enter in Dera, Ismail Khan and adjoining parts of Pakhtoonkawa. But due to induction of CRBC canal in 2004, the lowers valleys have now turned into green agricultural field which does not offer grazing lands anymore. The migration is now reduced to 50 percent. The war in Afghanistan has another effect on Afghan pastoralists and overall numbers are declining. However, local flock herders do make shifts within the local surrounding depending on the rainfall and green pastures.
Similarly, the southern passes are dominated by the Baloch nomads who lives along the Afghanistan border where weather is dry and cold. They migrate to the lower area of Kachi Plain and part of Shahdad Kot in Sindh province. The famous passing routes are Bolan, Sukleji, and Mula pass. Travelling time for both groups start from 15th of September every year. They spend 30-40 days in travelling before reaching to their destination. They stay and graze their animal from mid-October to mid March and then travel back to the highlands.
There are invisible ecological zones in both terrains after every 100kms where in many cases language changes and trees, bushes and ground gross varieties change and these nomads pass them all the way while travelling to the host destination or travelling back to their native areas. Greens covers and flora are changing along their travel route and the place of their destination.
There are places and valleys with vast arid wastelands along and stretched on many kilometres but with no human population. These valleys are the best places for the nomads to settle with their animals to graze on and make short stays while travelling from one place to another place. There are rugged and green mountains on their route as well, which offer hospitality to the livestock and their herders.
Interaction between migrating and local herders
Apart from the nomads, in lowlands there are always local livestock herders as well who are landowner and sedentary in their native places having green fields after rains and mountains generated floods that spreads in lower valleys and irrigate the agricultural fields. The fields produce green fodders, crop residues for local animal herders who depend on it. When the crops are harvested, the field still has stubbles, dry leaves and wild grasses on it and animal are grazed on it. In many cases the stubbles are sold to the nomads and when they have grazed their animals to their satisfaction then such fields are open to everyone to graze on it. The winter zone highland valleys are different from the those of the lowlands. They highland valleys are more plain and make larger vast lands with green seasonal covers. The nomads of this area depend on them and stay away from the local population.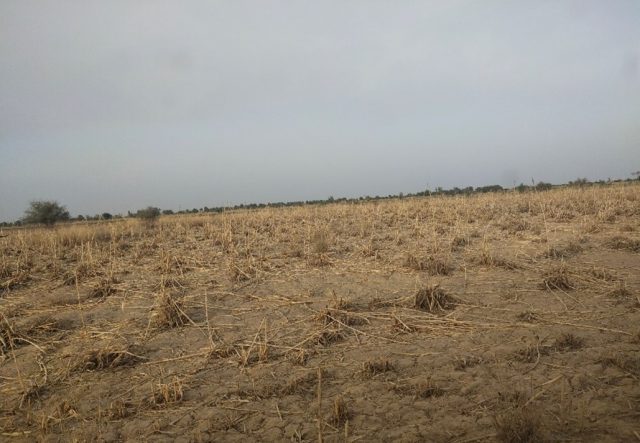 When there are years that do not bring enough rain and snowfall in highlands the nomads extend their stay in the hosting areas for longer time, as these areas offer vast range lands. When there is no more crop on the lands, they in few cases move further towards the canals areas to find the fodder for their animal since there is nothing back at home because of drought.
Kachi Plain routes pass through Kirther Range that enters in plain and canal areas of Sindh province. So, such annual movement of livestock herders and in some cases, the agricultural labouring households are common in the lowlands, who commute to the lowlands with the purpose. The northern highland has different trend for the pastoralist. When there are vast plains with reasonable green covers in the months of April-June, the local livestock herders move around in search of good ranges and water for their animal. They live in tents in the wilderness but having closeness with the roads and markets from where they buy the foods. Normally they travel in a group of 4-10 households having their individual herd but settle at a reasonable distance from each other. In most cases they are relatives and belonging to the same kinship relations.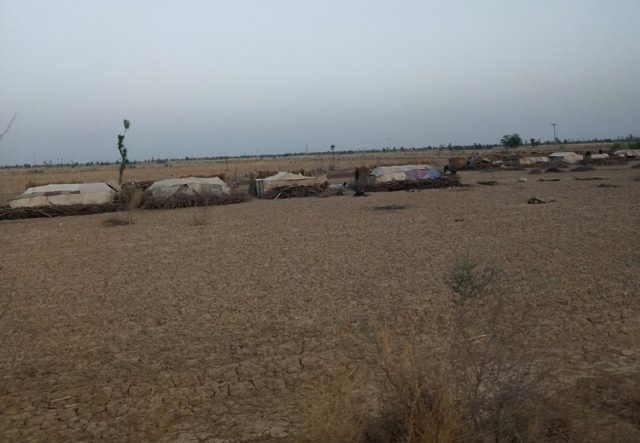 Sometimes the conflicts also rise among nomads and local inhabitants over the cutting of trees and deliberate grazing of flocks on their rain fed fields. Locals sometimes make complaints to nomads and warn them to be careful in the future. If the losses of local farmers are sizeable, then they catch up a number of animals as a compensation of loss. Sometime the matter is resolved by involving the elders to settle the conflict. In both areas they buy standing crops and crop residues to feed their animal in the evening when day time grazing is done in the range.
In spate areas the drinking water for animal is provided through local ponds or natural depression that are filled with the flood water. Before moving from one place to another place, the nomads also visit the area first, to access which area has received good rains and where the crops are good so that they can settle themselves. Spate areas and drylands are generally their favourite places for stay and animal grazing.
For further reading:
Symbiosis: Pastoralists and Farmers in Balochistan, https://thewaterchannel.tv/thewaterblog/symbiosis-pastoralists-and-farmers-in-balochistan/
For an interesting documentary about the nomadic lifestyle of camel herders in Iran, check the movie 'Askoo':
Askoo- A Balochi language documentary about #Baloch Cameleer (English Subtitle) from Zind o Zant on Vimeo.