by Getachew Engdayehu, Frank van Steenbergen and Girma Senbeta
The Ethiopian synthetic fertilizer system has been under much pressure with demand rising fast. It has been subject to several criticisms.  Though there has been much investment in soil mapping in Ethiopia, the fertilizer distribution is poorly targeted, according to the 'Assessment of Fertilizer Distribution Systems and Opportunities for Developing Fertilizer Blends Ethiopia' brought out by  the International Fertilizer Development Center (IFDC) and the African Fertilizer and Agribusiness Partnership (AFAP) commissioned by AGRA.
Based on country-wide soil mapping seven fertilizer formulations were prepared, meant to cover most soil situations. However, according to the study above these formulations were not validated and did not take into account the different cropping systems in different parts of the country.  Most noticeably, some key micro-nutrients may be missing from the formulations. Another bottleneck is that the  capacity of the blending plants in Ethiopia  is below the demand for fertilizer blends. In addition, fertilizer delivery also takes place very much through the public sector with cooperatives and their unit groups being the exclusive channel, creating a rigidity on the supply side.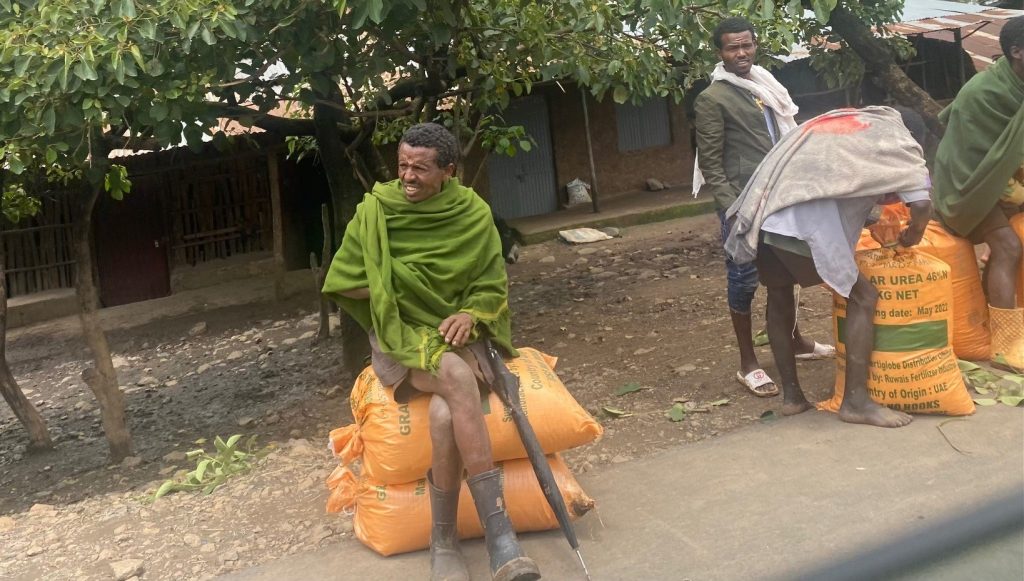 Come 2022 with a global fertilizer crisis due to the war in Ukraine, production problems in some of the large manufacturing sites, and the overall explosion in energy costs.  All these problems amplify in relatively poor and foreign currency-strapped economies, with  larger challenges to secure supplies under the dramatically changed scenario.  Ethiopia is a prime example with fertilizer imports disrupted and delayed. On the ground what it led to is:
– overall shortage, with farmers receiving a third or fourth of what they are used to from their cooperative;
– delayed delivery, with fertilizer arriving after the start of the cropping season and dramatic price rice (more than double that of previous years)
– tension at fertilizer delivery points, with fertilizer consignments heavily guarded and some farmers desperate after little/no supply. There is large concern in the grain baskets of the country as to the harvest of this year's crop season, particularly against the background of the overall food insecurity in the region.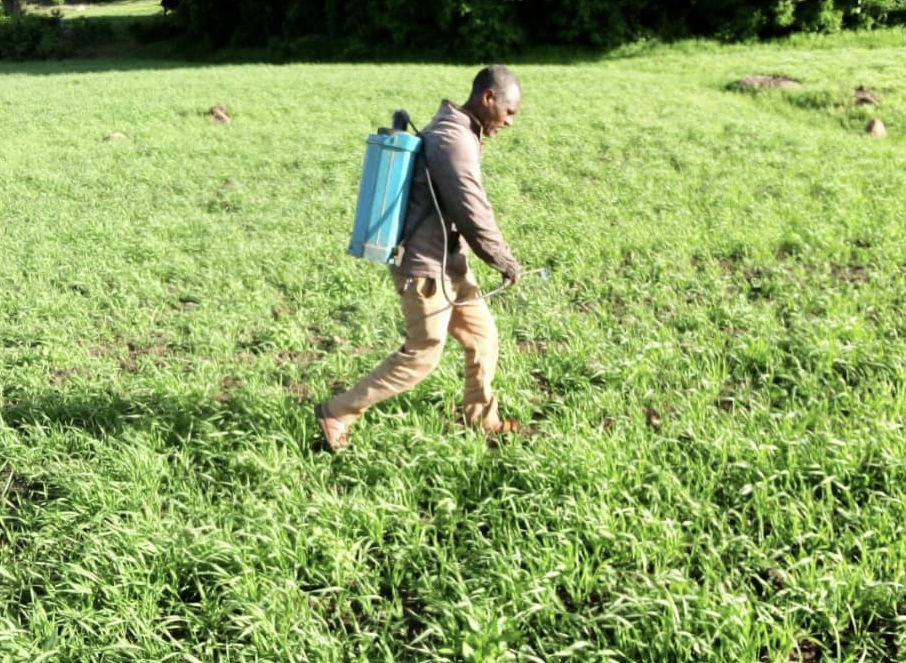 Bring in a window of opportunity for foliar liquid bio-fertilizers. Whilst there is some national manufacturing, the liquid bio-fertilizer can also be made easily by farmers and small local businesses and can be quickly  picked up. Liquid bio-fertilizer are made based on a fermentation of cow dung, sugar, yeast, milk, wood ash and rock dust. The liquid fertilizer is then diluted and applied by knapsack sprayers. The cost per ha for liquid bio-fertilizer is a fraction (less than 10%) of that of synthetic fertilizer. There are indications that combining foliar bio-fertilizer with a  reduced application of urea may still result in similar or even higher yields. Moreover, foliar bio-fertilizers do are rich in micro-nutrients, particularly magnesium. Apart from the cost and the yield, the advantage of this regenerative recipe is that it also contributes to control of pests and diseases, and does not lead to the  soil degradation associated with poorly managed application of synthetic fertilizers. The current fertilizer crisis can hence be mitigated by a massive drive in local bio-fertilizer production.