River Reappear
Postcard from Kulna, Bangladesh
By Frank van steenbergen, July,2018
There are many ways that time is making its mark. In coastal Bangladesh it is the steady intensification of everything – communication, land use, sounds, aspirations, ambitions, business. These were areas that no so long ago, say 70 years – in the life time of a man – were wild coastal flat lands, gradually captured and embanked. They had their creeks turned into drains and canals. The new polders, over time, were populated with houses, bridges, roads, shops, roaming cows and goats and gentle people.
It is a good sign – things age, they become mature and fortunately not cynical. Well-being has also come – almost surreptitious – more meals, more education, good sanitation, better health, less infant mortality, women speaking up.
In the aging rivers have changed as well. They gradually silted up, become narrow, choked and then had farm land chiselled out in them, houses even three story building, brick kilns, and one day the river had disappeared – with bridges passing over a patchwork of farmland now.
It was not a good thing – because as the rivers disappeared, water had nowhere to go – so it flowed every where but also got paused in the land – causing land to be waterlogged with too little oxygen in the soil for crops to thrive.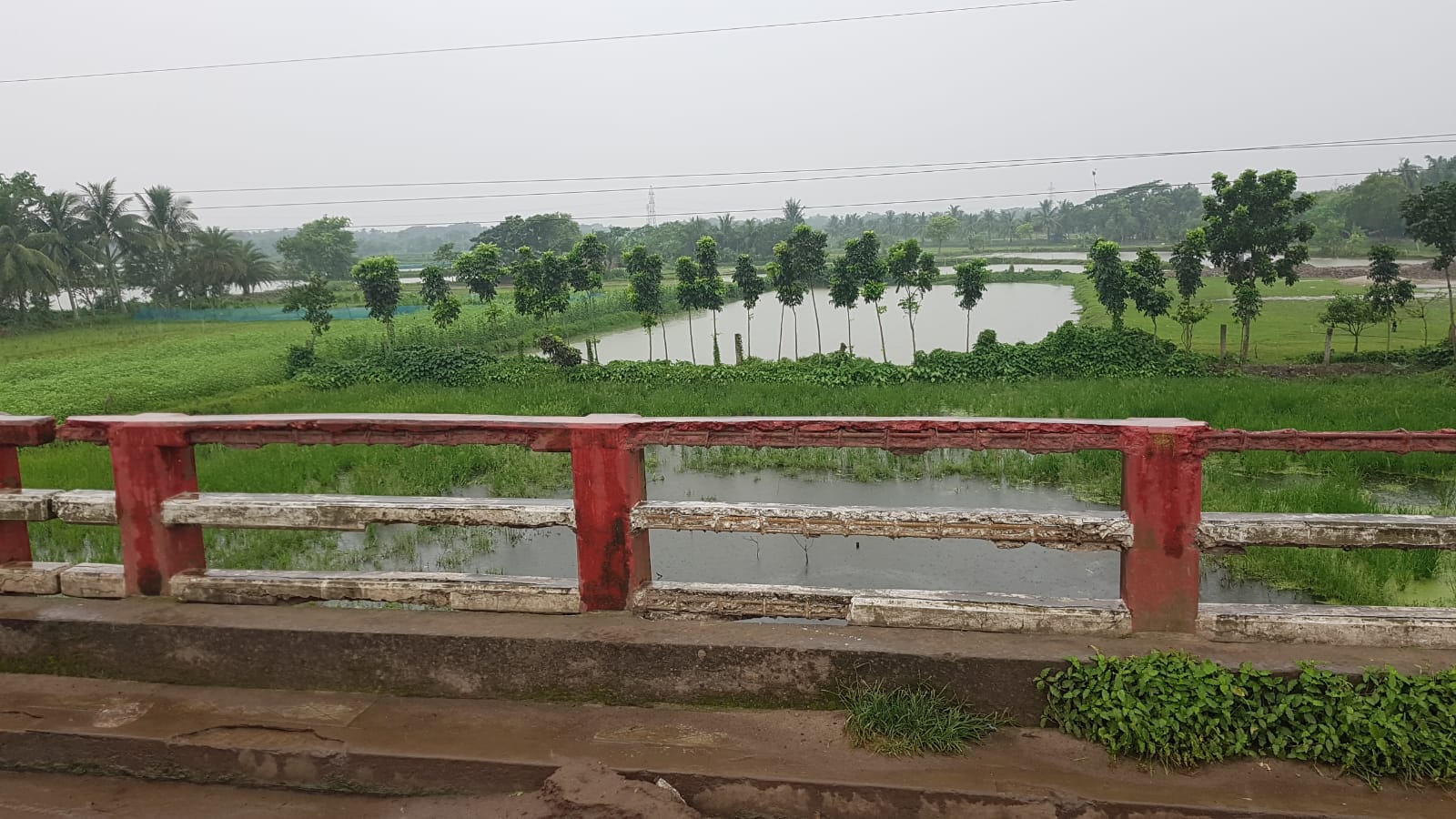 The area where River Hamkura once flowed
Enter the Bangladesh Water Development Board, enter an army of drag lines digging up the disappeared river with massive earthwork – recreating again the Bhadra River with a width of 60 meters, at the place where it vanished 30 years ago. The river excavation unblocked the landscape and set the time back several decades with rivers flowing again and water draining easily, bringing youth into maturity.  It is an amazing sight: the river that is back again, with coarse soil and unshapely banks. Soon it  will be smoothing out again and then a new cycle will have started to a new and higher level of maturity.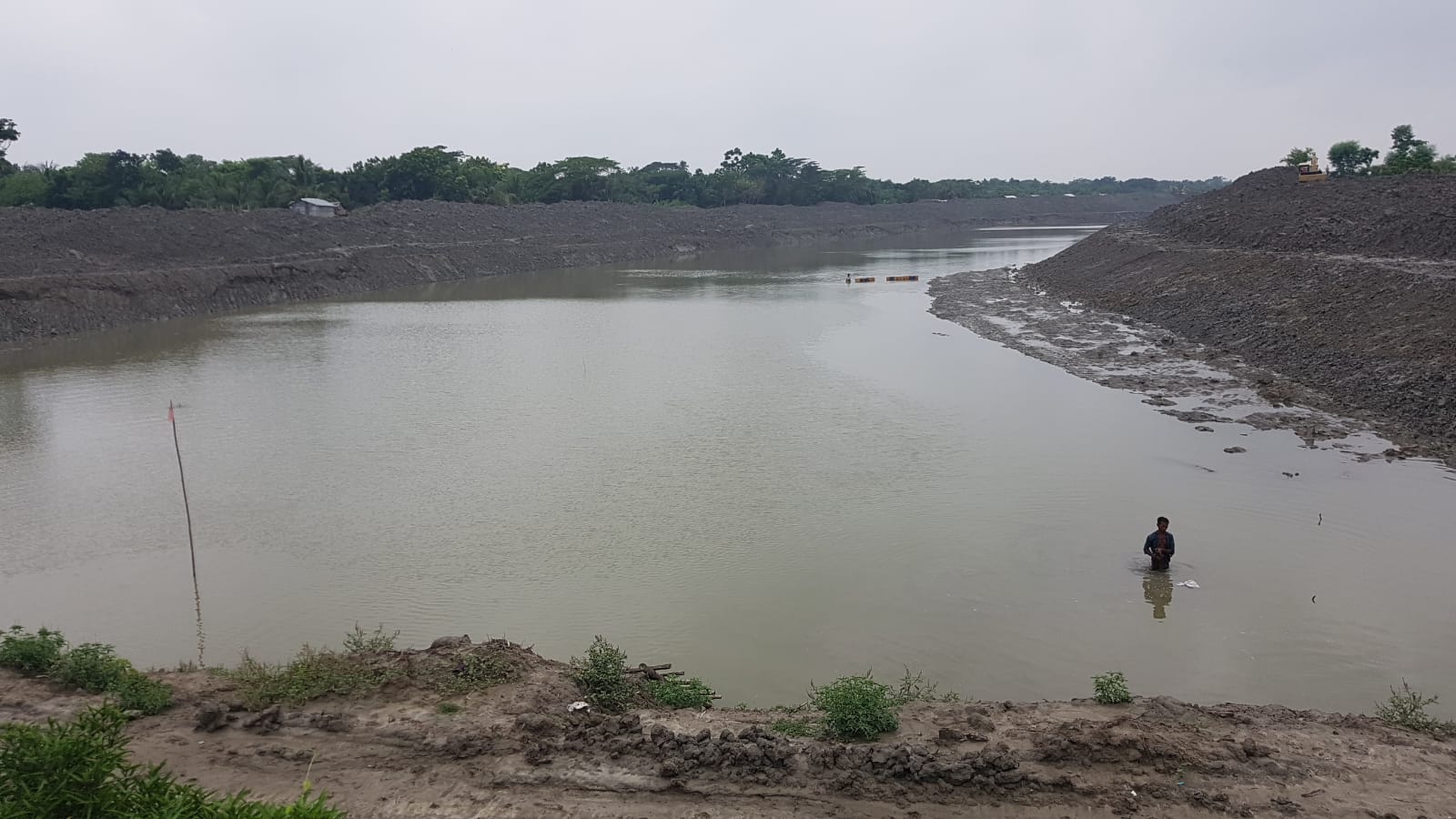 Re-excavation of Bhadra river