Posted by Frank van Steenbergen
November 16, 2015
Of all bridges, arched stone bridges are among the most special. Standing on top of the arch one can feel the special magic of two sides coming together, holding each other in place joined by a pinnacle keystone.   
In the Zagoria Mountains in Greece a network of roads developed over the centuries – connecting villages and serving as trade routes.  Since the middle of the eighteenth century investments were made in stone bridges, crossing mountain streams that would be full of water in the winter and spring. The money was furnished by well-to-do's or those that had a business interest. The bridges still carry the names of their benefactors. 
The bridges were typically made by groups of specialist travelling builders, called 'kioproulides' – consisting of architects, stone masters, carpenters and trainees. There were two types of bridges – single and multiple arch. The choice for either type was made depending on the terrain and the speciality of the building team. Most common were single arch bridges spanning entire rivers – exquisite exercises in balancing architecture.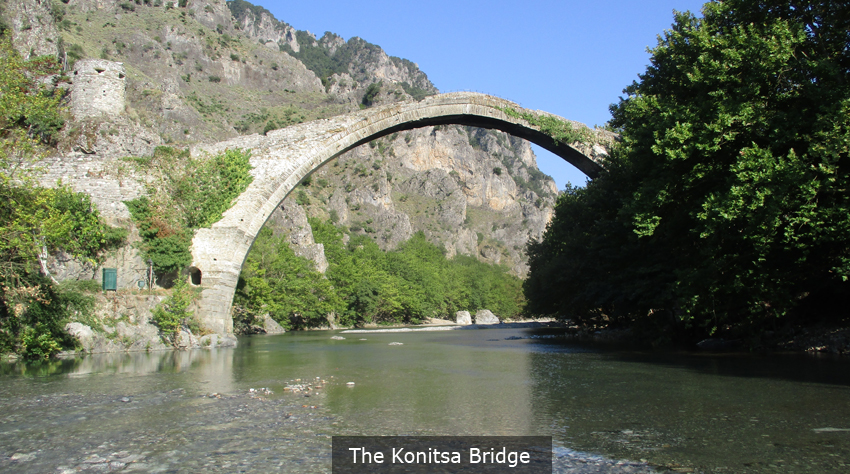 Some bridges were so high – like the Konitsa bridge – that it was dangerous to cross them during strong wind. A bell would hang underneath the bridge, swung by high winds, to warn travellers if passing was not safe.  

The single arch bridges were often built in between two rock outcrops– providing a safe anchor on either side and a narrow passage. Spectacular examples are the Kokkoura and the Tsipinai bridges – but there are also many smaller versions.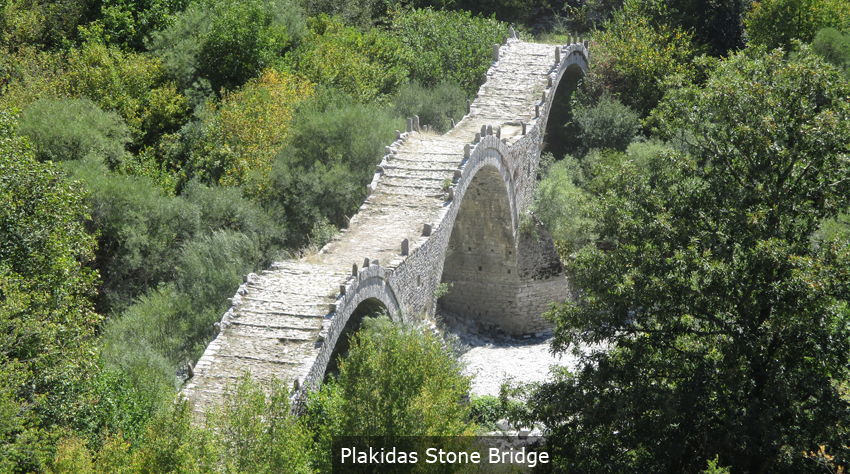 The second type of stone bridge has multiple arches. The challenge was to find the place for the bridge to be anchored in the river bed. These bridges were more rare – a beautiful example is the Plakidas or Kalogeriko bridge, close to Kipi (a center for viewing the Zagoria stone bridges). The two names of this elegant three-arched bridge refer respectively to the local monk who bore expenses of the bridge when it was first built, and the mill-owner who funded its rehabilitation years later. 
Close to hundred of these local marvels still exist today in Zagoria. Clearly we are in need of bridges – to make connections and to go places. We need bridges to develop our capacity to trust and relate, rather than frame and defend.  Security thinking has spilled over from the weapons industry and emphasizes fear, insecurity and suspicion – typically the worst route markers around. We talk about water, food and energy security but cannot define it.  There are better navigators to guide what we do and where we go– to see things along pathways to improvement, connecting people and places, circulating services and goods, and making progress rather than holding on to securities that will never exist in isolation.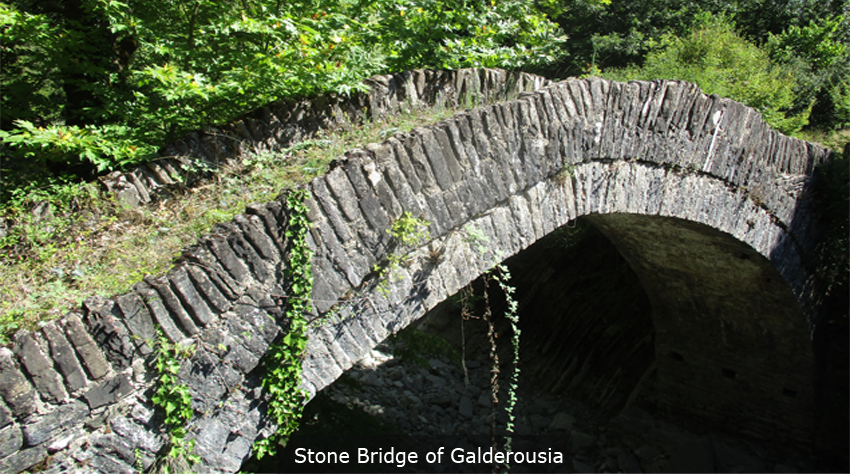 {jcomments on}