Posted by Sukru Esin (MetaMeta Anatolia) and Simon Chevalking (MetaMeta Research)
July 20, 2016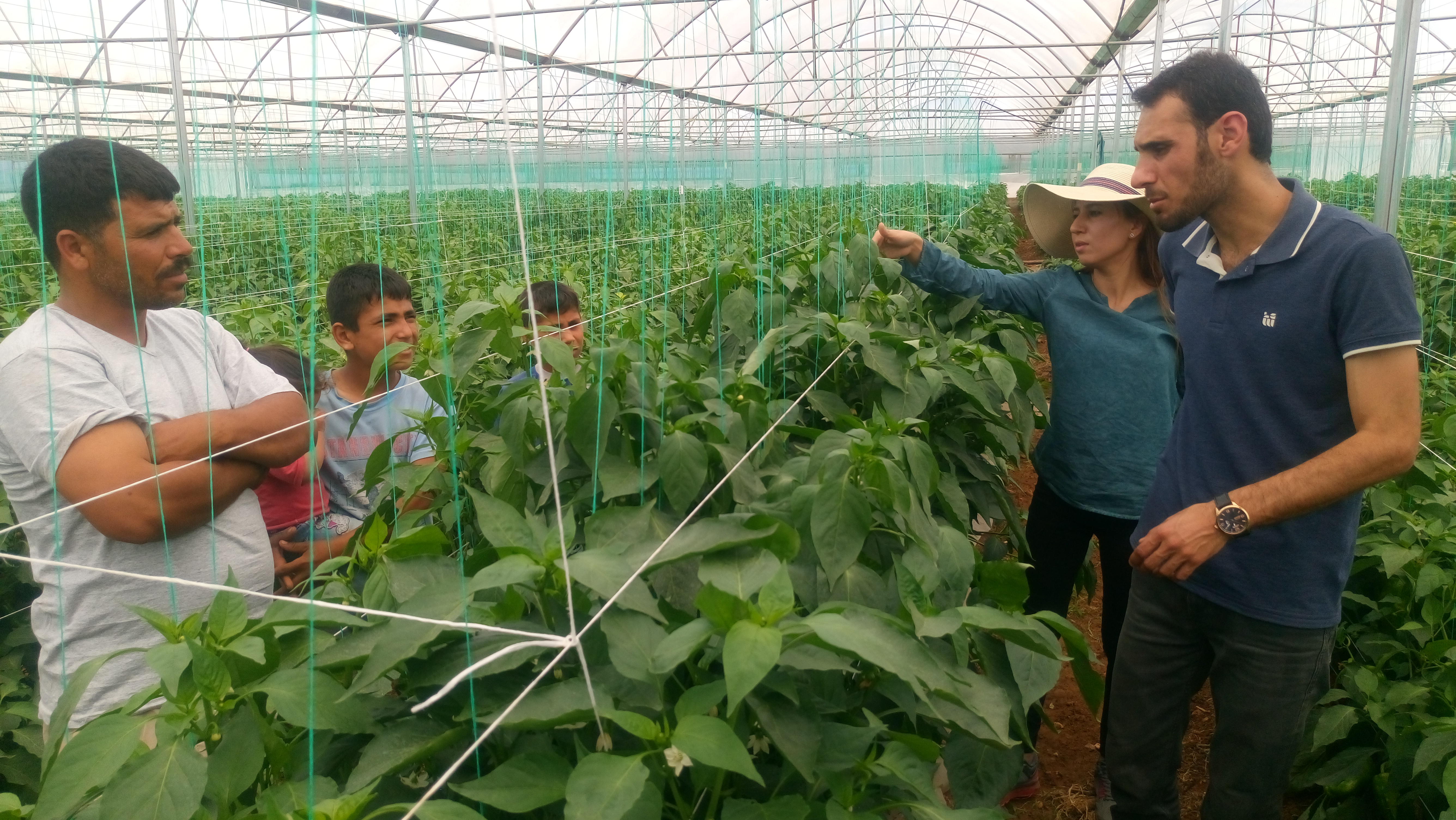 Ever since the beginning of the conflict in Syria in June 2011, large numbers of people have been leaving the country and seeking refuge from conflict, violence and war. Very much an imperative rather than a desire, Syrians leave their homeland, their comfort and livelihoods. But they also bring with them wherever they are received a wealth of knowledge, experience and expertise which is far too often left unrecognized and unutilized. According to AFAD (The Disaster and Emergency Management Authority) almost 3 million Syrian refugees are living in Turkey in either in camps or in cities. Many who have found refuge in cities have been able to put their past occupations – such as construction, interpretation and IT – into practice.
Recently, several Syrian people have been able to find work in the agricultural sector, particularly in horticulture greenhouses in and around the city of Urfa. Their work is not limited to picking tomatoes or peppers. In the GAP (Southeastern Anatolia Project) region of Turkey, it has extended to developing and improving greenhouses and cropping practices. 
How?
In Urfa, greenhouse farming is an attractive new business for emerging farmers. They can cultivate chili pepper and cucumbers from early spring till late November with plants growing much bigger and attaining significantly higher yields compared to cultivation in open fields.
However, farmers' experience is still limited and proper expertise is rare. A particularly common problem they used to face was weak branches getting too heavy with fruits and breaking off from the bush. Not only did this reduce yield, but also made it difficult to maintain paths between the rows of plants.
Syrian refugees working for greenhouse farmers observed this problem and tackled it with an innovative solution.  Using steel rods at the head end of the rows and overhead laterals, they tied ropes skilfully in a web-like pattern along the sides of the pepper plants. This low-cost technique allowed the plants to branch properly and find the support they needed to bear the valuable crop until harvest.
Farmers have benefited from the expertise of Syrian refugees also in other sectors, such as arboriculture (cultivation of trees and shrubs). Pomegranate farmers have reported how intercropping with nitrogen-fixing beans, as suggested by Syrian workers, has helped increase soil fertility substantially.
Farmers value and appreciate these skills and expertise whereas, At the same time, Syrian refugees have found a means to earn money and capitalise on their knowledge, experience and expertise. With ropes they put to use in greenhouses, they are also weaving their hopes… of finding a place for themselves in their adopted home.
MetaMeta Anatolia is working with greenhouse farmers in and around Urfa, trialling and implementing water-saving solutions such as 'Waterpads,' with siupport from the Securing Water For Food programme. www.securingwaterforfood.org

{jcomments on}