By Frank van Steenbergen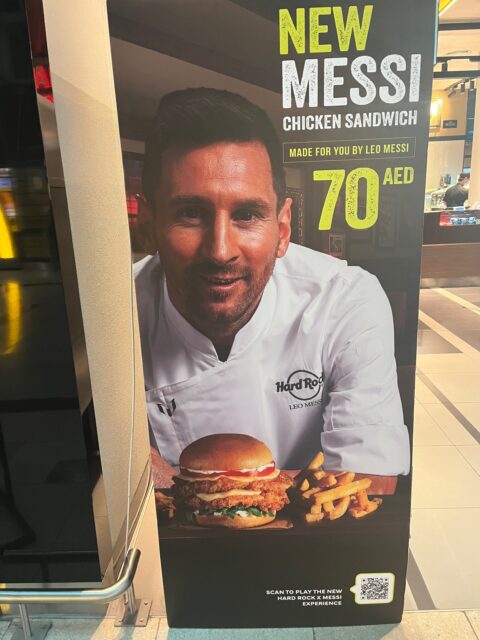 Imagine the global hero of our time – the wizard at the ball, the brilliant dribbler, the collector of goals, the favorite of many millions, a global brand in himself. It is Leonel Messi – the star of Barcelona, PSG, Miami, and Argentina.
Yet this very same global role model is promoting fast food big time: potato chips, burgers, and French fries: all the accumulations of fat and salt that make up for unhealthy diets. He can be seen in commercials with Lays Chips, visiting the average family, asking for the salty snack. He has a Messi burger with Hard Rock Café named after him. Here is a read on the athlete:
"The Messi Burger Champion's Edition is for the G.O.A.T. and now features three complementary dipping sauces: aioli, Latin chili and Messi's favorite, chimichurri: perfect for pairing with the burger and dipping hot fries for an overall winning taste."
Obesitas is on the rise, affecting one billion (!) people worldwide according to the World Health Organization. It is a chronic ailment affecting 18% of young people, up from just 4% in 1975.  One wonder what drives this man who has already accumulated incredible wealth with his football skills to earn several million dollars more and have his image on bags with potato chips or posters beckoning people to have some fast food?
A terrible messy legacy, Messi Burger. Idolatry and gluttony.