Webinar: It's the microclimate! You didn't see?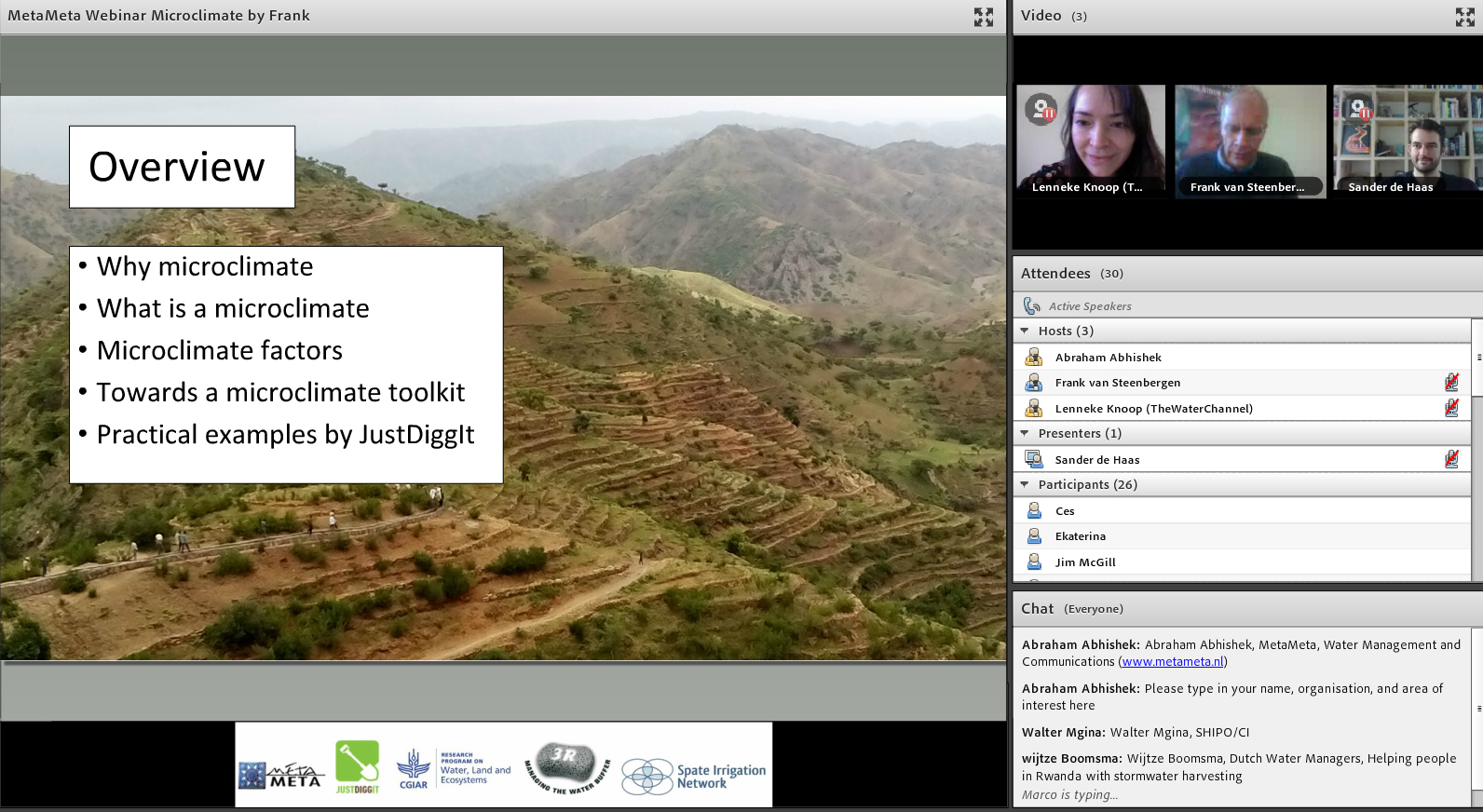 Click here to watch the recording: https://metameta.adobeconnect.com/p6f6zxanhk8/ 
Date
December 2nd, 2016
 
Description
In global climate change discussions, all the talk is about adaptation and mitigation. Measures need to be taken to prepare communities for rising temperatures and extreme weather, while ways should be found to sequester more carbon from the air. Meanwhile, microclimates go largely unobserved and unattended. In view of the climate change that is with us today, this is a huge missed opportunity. Microclimate management offers much potential as a third way besides adaptation and mitigation, to build ecosystem resilience.
When zooming in on landscapes and their agricultural systems, there is much that microclimate management can do, to the extent that a large share of global climate change effects can be buffered at the local level.
There is much potential to make the relation between microclimate and clustered interventions more explicit, to realise landscape transformation.
In this webinar, Frank van Steenbergen (MetaMeta) and Sander de Haas (JustDiggit) will discuss the various components of microclimate, the factors that influence it, and practical actions we can take to manage the microclimate to increase the resilience of our agricultural systems. In the webinar, we will explore interventions that affect the microclimate, to build the resilience of productive functions in a landscape.
Related Resources
 {jcomments on}