by Naluch Lim and Meghna Mukherjee
February 5, 2021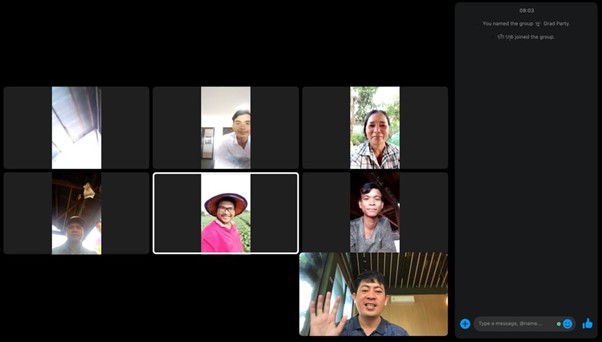 Postcard from Preah Vihear, Cambodia. As the world struggles due to the new challenges brought by COVID-19, farmer groups in Cambodia have developed innovative methods to continue to meet each other and exchange practical experiences. In Cambodia, with support of the Swiss Development Corporation the CHAIN 2 (Cambodian Horticulture Project Advancing Income and Nutrition) program is implemented by SNV and partners; to support smallholder farmers to improve incomes by increasing agricultural productivity, resilience to climate change and overall nutrition levels. There are huge opportunities in environmentally safe horticultural farming, in using water efficient methods this can be year-round.
To promote the use of water resources efficiently, a video competition was organised so that farmers could learn from each other's strategies. A 'Smart Water Farmers Network' was developed to share their experiences of adopting different water management techniques in their farming operations.
Earlier, farmers would meet very early morning over coffee, to discuss and exchange ideas regarding better farming strategies.
However, as the pandemic hit and mobility became restricted, the farmers could not have meetings easily anymore. The management therefore came up with a simple solution to their problem. As everyone had a Facebook account, they created a separate room on Messenger. Through the messenger room groups, the farmers continued sharing their work and remain connected. Currently, these farmers conduct regular video (or audio) meetings through this room and remain up to date about the best practices and methods to use for their farms. As things can be shown at the farm directly, there is much horizontal learning going on.
The lockdown in Cambodia has had serious implications on many fronts. However, technological advancement has helped in mobilizing the power of farmer to farmer learning.  The simple act to have regular video meetings has proved beneficial for farmers across the region and promoted effective knowledge sharing in these difficult and unpredictable times.