Yemen: People and 'Power' in times of War
Posted by Nada al-Dahmashi
August 13, 2018
Since 2015, Yemen is facing a devastating war that has destroyed infrastructure, and many sectors altogether. Nevertheless, Yemeni people have shown much resilience. They have created their own ways to restart their lives again or to adopt the current circumstances.
The worst-affected sectors are power and water. Women and men are suffering as they try to access water and light. At the beginning of the war, a lot of people back to using candles as their only source for light. Streets remained dark and people used to stay indoors after nightfall!

Meanwhile, a new trend has appeared- using solar power. Yemeni people did not view it as an environmentally-friendly alternative or an eco-solution. There aren't any schools, mosques, or universities that spread awareness regarding environmental issues and solutions. So the Yemenis taking to solar power was completely an attempt to rescue themselves from darkness.
The war has popularized many new ideas amongst women and men such as the solar panels, and solar heaters; and brought back old practices like woodfire.
Solar panels have spread rapidly. Sana'a as the capital of Yemen was the first city to adopt this alternative. At the beginning people just thought of using solar panels for lighting up their houses. So one panel, a lightbulb, and a wire to recharge phones made up the most common solar system. Some systems could power household appliances such as televisions and refrigerators.
It was spring when the war began in March 2015. By winter (October 2015), Yemeni markets had imported a new technology- the solar water heater—which made life a little easier for many people. Warm water is essential to most people, but the solar heater is not affordable to all. Besides, the bad economic situation meant that many people hadn't received any salaries for an almost entire year.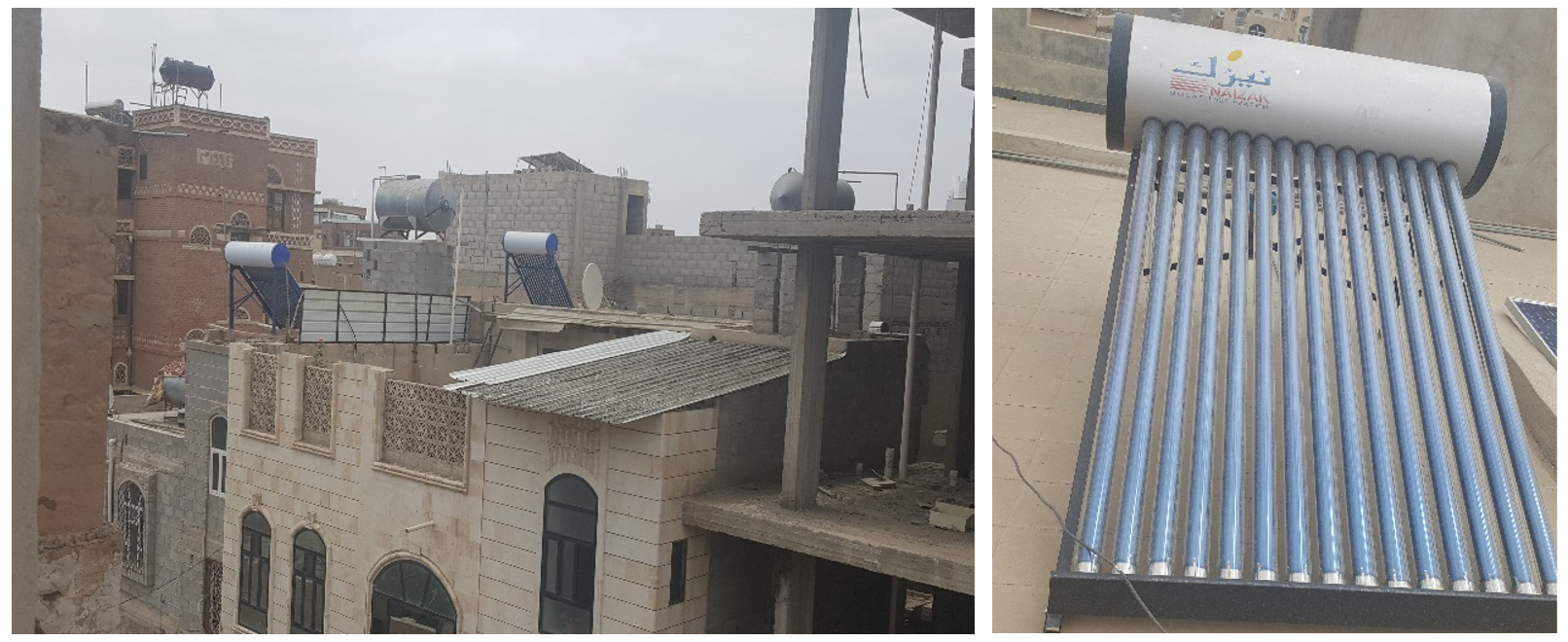 So a lot of people adopted alternative techniques. For example, they put water in dark containers and put it in out in the sun for several hours until it becomes a bit warmer. Some people have painted water tanks on their rooftops black, thinking that the color will absorb the sun rays and make the water warmer. People also started showering at noon to make sure they do not miss the warm sun!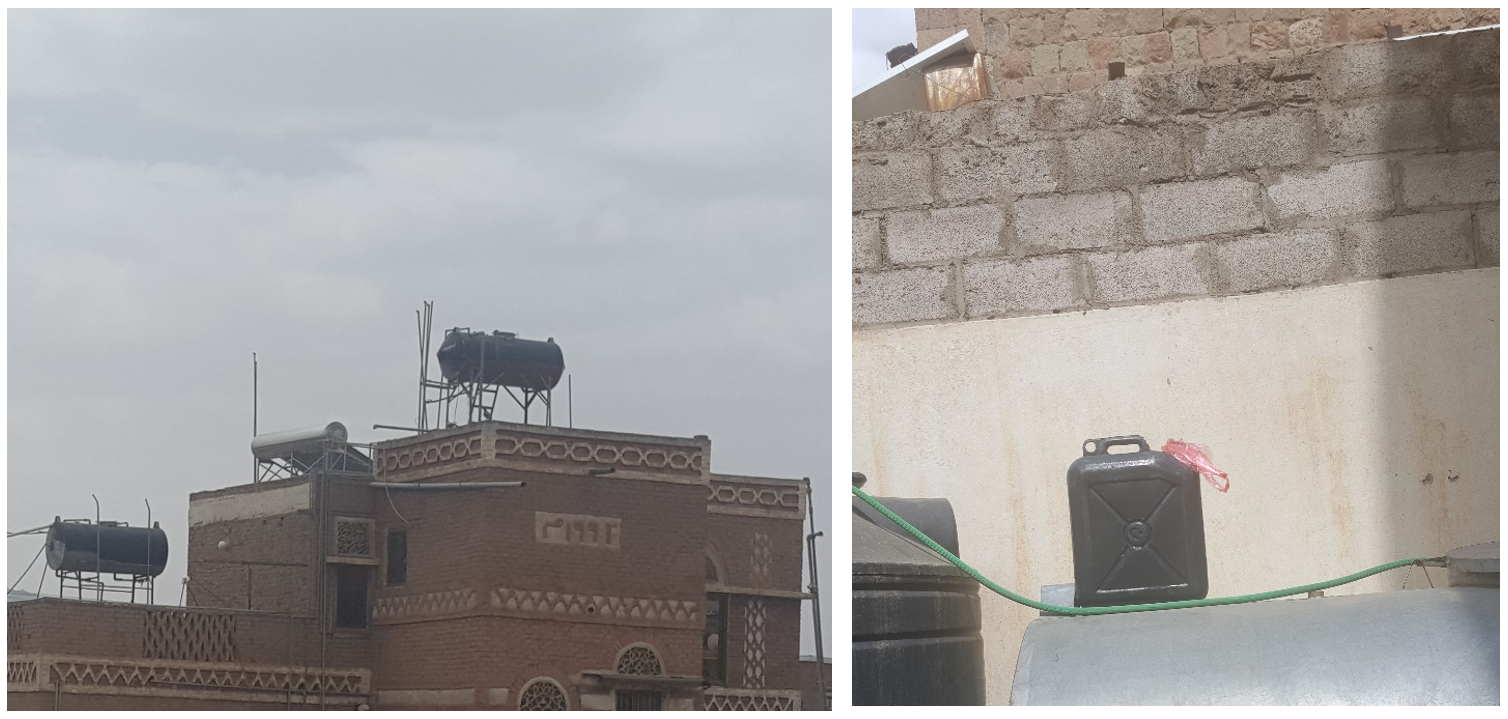 As gas prices increased rapidly, people went back to burning firewood in their yards to heat water and to cook. And of course not everyone was able to buy the wood, it also got much more expensive since before the war.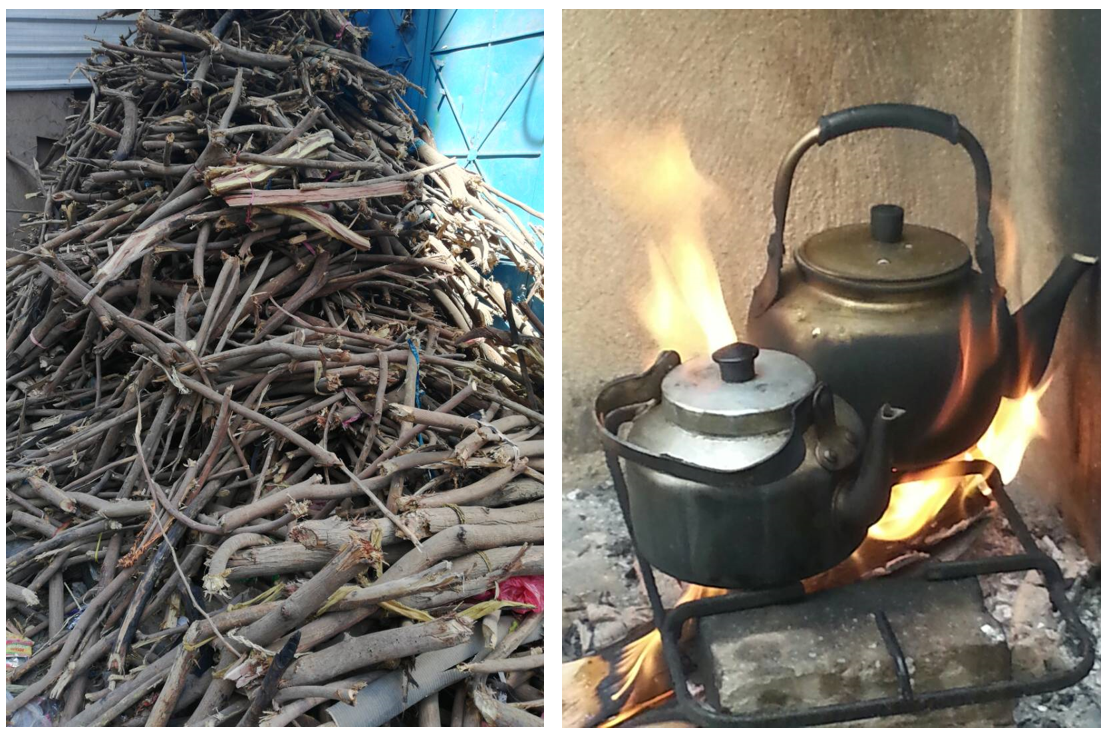 Some of these techniques, like burning firewood, are harmful to the environment. But people's priority now is to attend to their basic needs; to survive more than anything else.
{jcomments on}